ROT & RUIN
Simon & Schuster
Hardcover / 352 Pages
ISBN-10: 1442402326 / ISBN-13: 978-1442402324

Also available from Recorded Books
"Benny Imura couldn't hold a job, so he took to killing."
In the zombie-infested world Benny has grown up in, every teenager must work once they turn fifteen—or they'll lose their food rations. Benny isn't interested in taking on the family business, but he reluctantly agrees to train as a zombie killer with his boring big brother, Tom. He expects a dull job, whacking zombies for cash. What he discovers is a vocation that will teach him what it really means to be human.
As Benny's worldview is challenged again and again by the lessons he learns from Tom, he is forced to confront another horrifying reality: sometimes, the most terrible monsters are the human ones.
Critically acclaimed author Jonathan Maberry crafts a terrifying future vision of the zombie apocalypse, brought to life through the rich emotional struggles of a teenager trying to find his place in a tumultuous new world.
***
ADVANCE PRAISE FOR ROT & RUIN
"Thrilling, enticing, and surprisingly touching, Rot & Ruin will grip readers from beginning to end, and make them question who the real monsters are. It had me hooked from page one."–Heather Brewer, author of The Chronicles of Vladimir Tod series
***
"This is a romping, stomping adventure. And while most zombie novels are all about the brains, this one has a heart as well. With the dead prowling all around, fifteen-year-old Benny Imura learns the bittersweet lessons of life, love, and family in the great Rot & Ruin. Anyone with a pulse will enjoy this novel, and anyone with a brain will find plenty of food for thought inside."–Michael Northrop, author of Gentlemen
***
"George Romero meets The Catcher in the Rye in this poignant and moving coming of age novel set during zombie times. I welled up at the end, then smiled through my tears when I realized there was going to be a sequel. Bravo, Jonathan Maberry. Can't wait to read more." –Nancy Holder, New York Times bestselling author of Wicked and Possessions
***
"This is no ordinary zombie novel. Maberry has given it a soul in the form of two brothers who captured my heart from the first page and refused to let go."–Maria V. Snyder, New York Times bestselling author of Poison Study
***
Buy
ROT & RUIN from Your Favorite Bookseller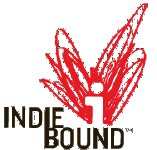 ROT & RUIN
Author: Maberry, Jonathan
Review Date: September 15, 2010
Publisher:Simon & Schuster
Pages: 464
Price ( Hardback ): $17.99
Publication Date: September 14, 2010
ISBN ( Hardback ): 978-1-4424-0232-4
Category: Fiction
It's been 14 years since First Night, when a zombie apocalypse turned America into the Rot and Ruin wasteland and war-torn survivors formed a new community behind a protective fence and away from "Godless behaviors." Rescued at the age of two on First Night by his older stepbrother Tom, Benny Imura, a reticent bounty hunter, must now take a job. The teen begrudgingly accompanies his seemingly cowardly brother into the Rot and Ruin, where he discovers an Old West lawlessness, a gang of renegade bounty hunters kidnapping children to pit against zoms for sport, a mysterious Lost Girl who's lived in the Ruin all her life and Tom's true character. In his first YA novel, prolific zombie writer Maberry (Patient Zero, 2009, etc.) blends a community structure and terrifying zombie chase scenes reminiscent of Carrie Ryan's The Forest of Hands and Teeth (2009) with the ethical dilemmas (e.g., the power of fear and the nature of evil) of Patrick Ness's Chaos Walking series. The result is an action-packed, thought-provoking look at life—and death—as readers determine the true enemy. (Science fiction. 13 & up)
From THE SEPTEMBER 27, 2010 ISSUE OF PUBLISHERS WEEKLY
http://www.publishersweekly.com/pw/reviews/childrens.html?page=3
ROT & RUIN by Jonathan Maberry
(SSBFYR; ISBN 97814424023240)
STARRED REVIEW: "The delineation between man and monster, survivor and victim is fiercely debated in Maberry's (Patient Zero) thoughtful, post-apocalyptic coming-of-age tale. In Mountainside, an oasis of civilization in a world ravaged by zombies, residents must find work at age 15 or have their rations halved. With every other option exhausted, Benny Imura reluctantly apprentices with his older brother, Tom, as a zombie killer, despite blaming Tom for their parents' deaths. As Benny accompanies Tom into the hostile wilderness, he learns how wrong he was about many things, from the supposed "coolness" of larger-than-life bounty hunter Charlie Matthias to the inhuman nature of "zoms" and the true purpose of Tom's work. The eye-opening experiences continue when Charlie kidnaps Benny's potential girlfriend, Nix, as part of his efforts to track down the fabled Lost Girl, who holds the key to a deadly secret. In turns mythic and down-to-earth, this intense novel combines adventure and philosophy to tell a truly memorable zombie story, one that forces readers to consider them not just as flesh-eating monsters or things to be splattered, but as people."
BOOKPAGE review of ROT & RUIN
When the dead rise, teens rise above it
Review by Catherine D. Acree
http://www.bookpage.com/books-10013680-Rot+%26amp%3B+Ruin
What kid wouldn't love to whack some zombies? Slaughter some bumbling, disintegrating bodies with gnashing teeth? Kill them before they kill you?
Benny Imura has absolutely no interest. But in his post-apocalyptic Californian community, Benny will lose half his rations if he does not find a job by the time he turns 15, so he has no choice but to become an apprentice to his lame zom-slaughtering brother Tom and to follow him into the Rot & Ruin—the world outside the fences. The zombie-covered fields of America reveal to Benny a world without morality and without humanity, even among the living.
Jonathan Maberry's Rot & Ruin melds the entertainment of a zombie thriller with an examination of the roots of anger and the value of human life. When the dead rise, it is easy to find sport in whacking a former mailman or two. But Benny quickly discovers that the living dead were once simply living, and there are things far more evil in the world than a shuffling mob of zoms.
Along the way, Rot & Ruin ordains the younger generations with a sense of purpose and power, and a new understanding of what a hero really is: "Often it was the most unlikely of people who found within themselves a spark of something greater. It was probably always there, but most people are never tested, and they go through their whole lives without ever knowing that when things are at their worst, they are at their best."
Comments Closed
25 Responses to Rot & Ruin