When you have to kill the same terrorist twice in one week, then there's either something wrong with your skills or something wrong with your world, and there's nothing wrong with my skills.
Baltimore detective, Joe Ledger is assigned to a counterterrorism task force, recruited by an ultra-secret rapid response group called the Department of Military Science (DMS) to help stop a group of terrorists from releasing a dreadful bioweapon that can turn ordinary people into zombies.
Multiple Bram Stoker Award-winning author Jonathan Maberry delivers a first-round knock-out punch with Patient Zero, the first in a thrilling new series featuring Joe Ledger and the DMS. Part Max Brooks, part James Rollins, Patient Zero is 100% excitement.
Patient Zero on AUDIO from Blackstone -Available Octobert 15 Blackstone Audio
What they're saying about Patient Zero.
 
"Brilliant, shocking, horrifying. It puts the terror back in terrorist."
James Rollins, New York Times Bestselling Author of The Judas Strain.
 
 
 
 
"Heated, violent and furious…as palatable as your favorite flavor of ice cream…Maberry has written a memorial book."
New York Times Bestselling Author and Horror Master, Peter Straub
 
 
 
 
"High-octane excitement…A perfect blend of military thriller and science-based horror.  Fans are going to eat it up!"
David Morrell, New York Times Bestselling Author of First Blood and Creepers.
 
 
 
 
"Wow! From the first page of Patient Zero you know you're in the hands of a master.  Maberry has created a brave, bruised, wisecracking hero destined to rub shoulders with the likes of Jack Reacher and Harry Bosch…the brilliant beginning to a series destined for success."
M.J. Rose, International Bestselling Author of The Reincarnationist.
 
 
"A first rate thriller with a bioterror angle that is as horrific as it is plausible…Joe Ledger  rules!"
Douglas Preston, Co-Author of Cemetery Dance and The Book of the Dead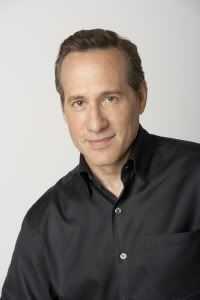 "Scary, creepy and gripping…Night of the Living Dead meets Michael Crichton."
Joe Finder, New York Times Bestselling Author of Power Play.
Download COUNTDOWN, a free prequel short.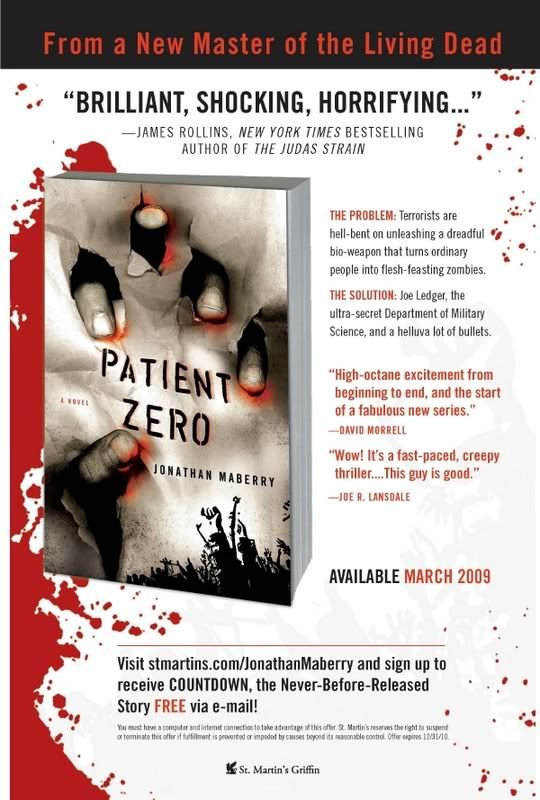 Check out Sideshow Collectibles' version of Patient Zero, and their complete line of zombie collectibles, THE DEAD. They also ran a pretty cool interview with me, here: Jonathan Maberry Interview
Comments Closed
8 Responses to Patient Zero: A Joe Ledger Novel