Young Adult Zombie Novels
Zombies are today's hot monster.  They're tearing up the movie and TV screens, shambling through the pages of bests-selling novels and lunging out of the panels of comics books.  Now the living dead have begun haunting the Young Adult shelves of bookstores worldwide.
I joined the ranks of YA zombie authors with the release of ROT & RUIN (Simon & Schuster), which just hit bookstores.  To celebrate, I asked two of the hottest authors in this new genre to chat with me about what they write and why.
My guests are Carrie Ryan, author of the red-hot FOREST OF HANDS AND TEETH and its exciting sequels and Alden Bell, author of the gripping THE REAPERS ARE THE ANGELS.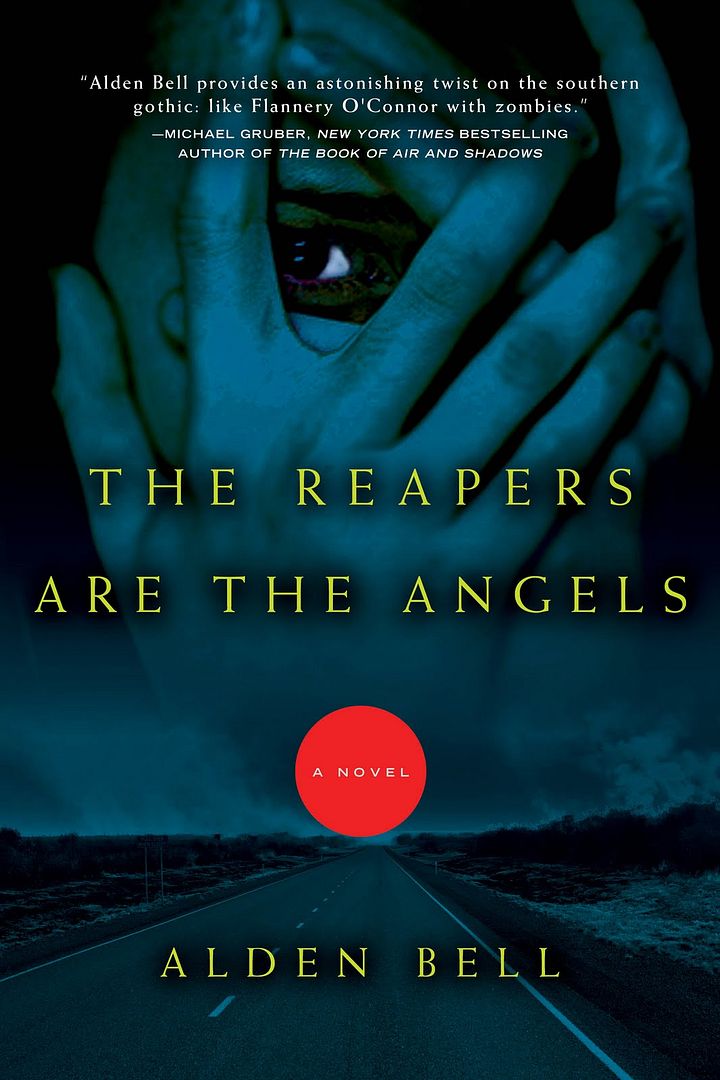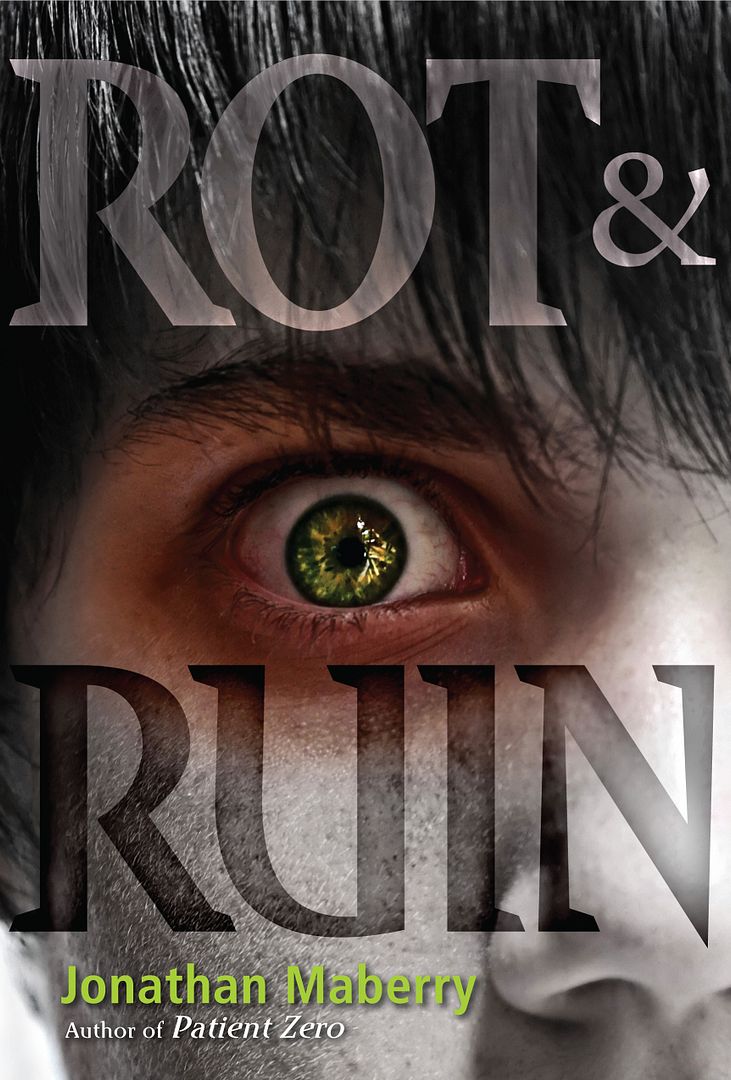 QUESTION:  Soâ, why zombies?
CARRIE RYAN: I gave up on scary movies after a babysitter suggested I watch Poltergeist when I was five because I looked just like the main character (I've been scarred ever since).  Then, when I was in law school and just started dating the guy who'd end up my husband, he suggested we go to the opening night of the Dawn of the Dead remake.  I told him I didn't like scary movies but somehow he convinced me (I think I was trying to show him I could be brave) and I spent the entire movie utterly and absolutely terrified (also grabbing my husband's arm so hard he ended up bruised).
Walking out of the theater, though, I was hooked — I couldn't stop thinking about what I'd do to survive in the event of a zombie outbreak.  The thing that's so scary about zombies (especially the slow shambly kind) is that they seem so easy to kill it's almost laughable.  Except they pile up in numbers so fast that they become almost inescapable: they can push down any wall, pile up and crest over most defenses, and are 100% deadly (one bite and you're dead).  I just always love that moment in books or movies when the characters realize they've really underestimated the threat and often they come to that conclusion way too late.  What once seemed so easy becomes impossible.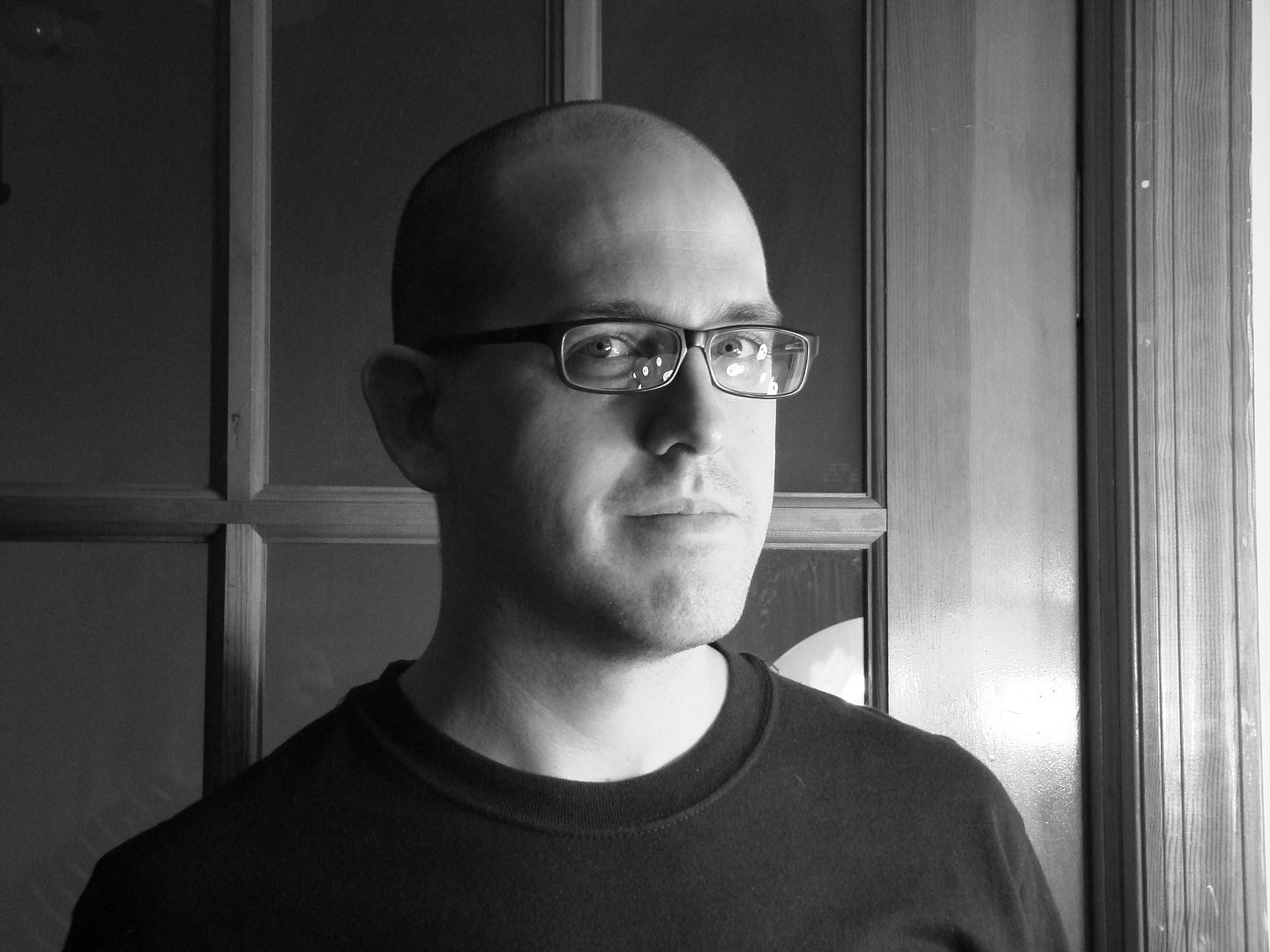 ALDEN BELL: I've always been a proponent of zombies, singing their praises as royalty among the monster classes.  Why?  Zombies aren't as configurable as the other monsters.  It seems like you can do anything with a vampire: you can make it suave and sexy, evil and grotesque, even inarticulate and insectoid.  Likewise, ghosts can be terrifying or tragic, ranging from the playful poltergeist to the soul-stealing succubus.  But what new angle is there to take on a zombie.  It's a walking corpse that wants to eat your guts.  When you kill it, it can either be gross or funny, but other than that, you're pretty much stuck with a walking corpse.  (It's true, I've seen some talking zombies, who sit around lamenting the state of the world but these seems less like zombies to me and more like people who hang out at Starbucks.)  Because they are so immutable, it takes a true creative mind indeed to do something with them that doesn't feel cliche.  I think that's what I like about the zombie as a literary figure.  It's a challenge.  It's a blank slate.  It's almost like writing a monster book without a monster, because the monster itself is so conventional that it fades into the background.  Is that a horrible thing for me to say?  That I love zombies because they are less interesting than other monsters?  Well, I'm saying it anyway.  A good zombie story, for me, has an extremely high ratio of story to zombie.
JONATHAN MABERRY: Zombies are the perfect monster.  You can do anything you want with them and still make a good story.  That's pure gold for a storyteller.  Since the story rarely if ever depends on the personality of a zombie, then we can't even cheapen them to parodies of themselves, which sometimes happens with monsters like Dracula, Frankenstein, and the Mummy.  There's no loss of grandeur if a zombie is in a comedy like SHAUN OF THE DEAD or ZOMBIELAND; there's no harm to the genre if zombies talk (Dan O'Bannon's RETURN OF THE LIVING DEAD), play football (Ryan Brown's PLAY DEAD), become vehicles for pan-dimensional demons (Brian Keene's THE RISING), become comic characters (MARVEL ZOMBIES RETURN and THE WALKING DEAD), go retro (FIDO), or lay siege to castles (ARMY OF THE DEAD).  They're both ubiquitous and protean, you can do anything with them.
Some folks get upset when a zombie book or movie does follow the George Romero canon.  They say: "Zombies can't move fast." Or "Zombies don't use tools." Or "Zombies can't talk."
I beg to differ, and so does the master himself.  In George Romero's first film, the landmark NIGHT OF THE LIVING DEAD, some zombies moved faster than other.  One even ran (though awkwardly) to try and follow Barbara and that same zom picked up a stone and used it to smash her car window.  Then in DAY OF THE DEAD, a scientist taught a zom (the wonderful "Bub") to speak; and when that scientist was killed, the zom showed remorse and sought revenge.  In LAND OF THE DEAD, the zom "Big Daddy" led an army of the
living dead on a successful attack against the humans.  So, Romero allowed his own zoms to change according to the demands of his scripts.  So, adaptable, changeable zoms are canon. So there.
Thematically, zombies represent a massive threat.  Once introduced, they maintain the threat but the story focuses on the human, who then must deal with that threat.  The nature of the threat varies, because zoms can be metaphorical stand-ins for disease, racism, nuclear war, global unrest, xenophobia, consumerism, and just about anything.
Short answer?  Why not zombies?
QUESTION: The YA zombie subgenre is new.  Why is it going to succeed?
CARRIE RYAN: One of the issues that adult writers run into is where their books will be shelved in the bookstore and how that can limit their access to readers.  Adult readers tend to have their favorite section of the store — romance, SciFi, fantasy, general fiction, etc — and usually don't stray beyond that.  Young adult books are all shelved together so we don't have those same worries which often means that YA readers tend to take more risks and read beyond their comfort zone (which will hopefully translate to more diversity in reading as they get older).  I've definitely found that because of this teens will pick up a zombie novel even if they're not sure they're fans of zombies (yet!).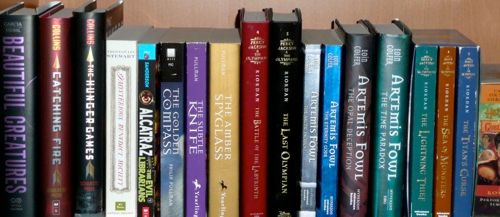 But really, I think the YA zombie subgenre will succeed because zombies are awesome — there's a real resurgence of zombie stories right now going on in adult books, graphic novels, television, movies — it's spreading everywhere (and I love it!).
ALDEN BELL: When I was writing it, I never really thought of The Reapers Are the Angels as a YA novel.  But since my protagonist is a 15-year-old girl, I suppose that qualifies it as one.  It seems to me that, to put it snarkily, YA is the new A.  What clever marketers have realized is that kids always want to be reading at one level beyond what they're supposed to be reading.  So young teenagers, in particular, don't want to be reading the rather paltry and effete books aimed at them.  They would rather be reading the adult books that their parents don't want them reading.  So now what we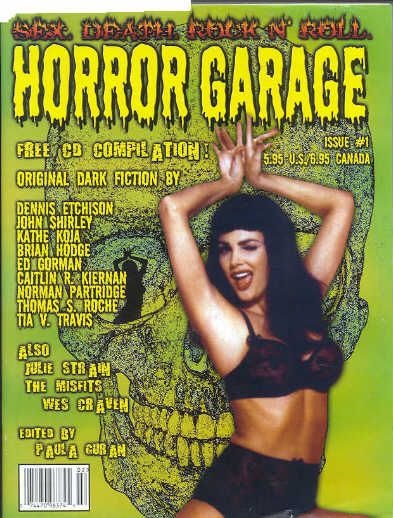 are witnessing is a revolution whereby books filled with sex, violence, sin, redemption, drugs, obscenity, and Las Vegas are now being labeled as YA, while concerned elders are shaking their heads and asserting on Amazon reviews for these books: "Beware!  This is not YA!"  But beyond that, it's not surprising to me that zombies have a particular charm for teenagers.  It's all about confrontations with mortality.  As a teenager, you are obsessed with just a few things: sex, death and more sex.  It's the classic Freudian cocktail of life instinct and death instinct at war with each other.  Young adults are looking for a way to cope with death, and looking it directly in the face is one way of doing that.  If you look at enough corpses in the face, it becomes a little easier knowing that one day you will be one of them.
JONATHAN MABERRY: Zombie stories are all about problem solving, bonding, controlling emotion and developing a broader worldview.  Kind of like the process of growing up.  When we're little kids we rely on parents and teachers and other adults to handle the Big Bad problems.  But as we enter adolescence and become physically stronger, more emotionally interactive, and intellectually sharper, we see that we can impact the events around us. We're no longer passengers in life.  We're getting our learners permits so that soon we can get into the drivers seat and steer our lives where we want them to go.
At least that's how I saw it when I was a teen.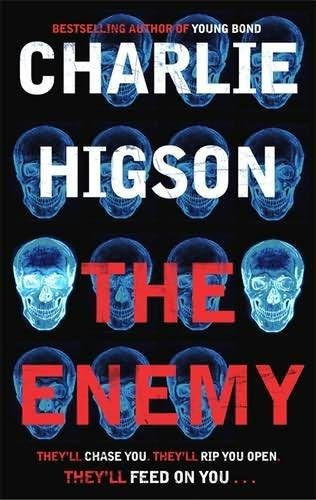 Zombie novels are a great vehicle for telling those kinds of stories.  They aren't about the monsters, and nobody who writes a successful zombie story focuses for too long on the creatures; these are stories about teens facing events that are bigger and more far-reaching than anything they'd so far had to deal with.  And it is the teens themselves who have to react and respond to this crisis.  They have to make decisions on how to defend, to escape, to rescue, to survive, to provide for, to manage the crisis.  They have to learn how to be responsible young adults in the face of events that seem overwhelming.  Just as life itself (jobs, family, relationships, kids, bills) seems frightening and overwhelming when you step out of the shelter of the family and become the person in charge.
Zombie stories allow storytellers to explore the dynamic, surprising and exciting process of becoming aware and powerful.  They are coming of age stories and they are adventures.  They're timeless, too.  You can set a zombie story in ancient Mesopotamia or ten thousand years in the future; or it can be something happening right now.  The vehicle allows for infinite possibility, but all of these stories are about the driver, the teens.  The people whose personal experiences form the most compelling part of each zombie YA tale.
QUESTION: What led you write your YA zombie novel?
CARRIE RYAN: Ever since watching Dawn of the Dead I became a little obsessed with zombies but I never expected to do anything with it.  I was writing a YA chick lit at the time but wanted to start a new project for NaNoWriMo and my husband suggested I write what I love.  I joked that what I loved was the zombie apocalypse and he smiled.  At the time I was utterly convinced a zombie novel wouldn't sell but I wrote it anyway because I loved the topic and the world.
I loved exploring the idea of what happens to a group of survivors not just weeks and days after the Return but decades and generations — when the zombies are so commonplace that they don't stand out and the struggle to survive is still constant.  This meant I could also deal with the idea of memory and what stories we choose to pass down and what gets forgotten, a topic that's always fascinated me.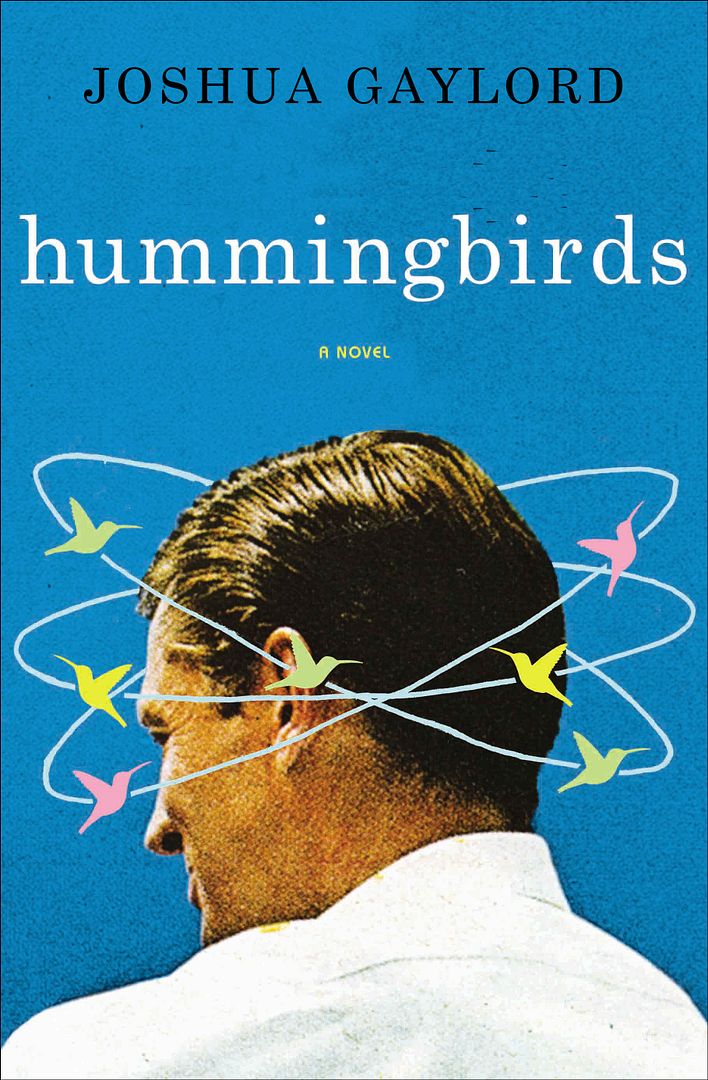 ALDEN BELL: I had just finished Hummingbirds, a novel about prep school girls on New York's Upper East Side (published under my real name, Joshua Gaylord), and I was casting about for something to write about next.  It felt like I wanted a real departure from the Muriel Spark-influence world of Hummingbirds, and so I began to think about a novel set in the South.  I'd always been a huge fan of William Faulkner, Flannery O'Connor, Cormac McCarthy and the Southern Gothic in general, so this seemed like an obvious choice to me.  The zombies were something of an afterthought, actually.  I had always thought I might want to try my hand at a zombie story (being such an admirer of the genre) and then one day, while I was walking to Subway for my usual lunch of a turkey sandwich and sour cream and onion Lay's, a zombie suddenly appeared in the Southern landscape I was inventing in my head.  It was like one of those Reese's commercials from twenty years ago: "You got zombies in my Southern Gothic novel!"  "No, you got the Southern Gothic in my zombie novel!"  Then I started thinking about a protagonist, and I had in mind this rough and tumble young man, but it wasn't quite working.  The spark wasn't there yet, it needed something else.  It was my wife at the time who suggested the one tiny change that made it all fall into place in my head.  "Instead of a boy," she said sagely, "how about a girl?  Action is always more interesting if there's a girl doing it." And so The Reapers Are the Angels was born.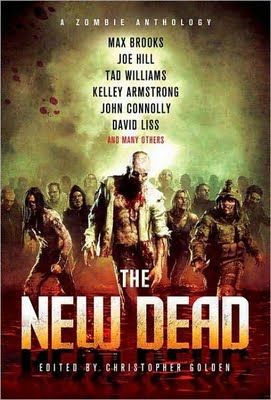 JONATHAN MABERRY: I was approached to do a story for a zombie anthology to be edited by Christopher Golden.  Chris asked each contributor to write something new and fresh, something that would explore zombies in a different way, and he was calling the book, THE NEW DEAD.  So, since I first encountered zombies as a kid (I was ten when I snuck into a movie theater in Philadelphia to see the Oct 2, 1968 release of NIGHT OF THE LIVING DEAD).  I've spent my whole life imagining how I would have tried to survive the events in that flick.  I also spent a lot of time wondering what the world would be like after those events.  I read a lot of apocalyptic fiction and see a slew of end-of-the-world movie; and I enjoy post-apocalyptic and dystopian fiction.  But most of these stories take place either directly after the world as we know it ends; or they jump forward to a future where a new civilization has been built on the bones of the old.  I always wondered what happened in between.
So, I wrote a story called "Family Business," set fourteen years after the apocalypse, and focusing on a teenager who was born before the zom plague, but who grew up in the ruins afterward.  I was very happy with the story, and after turning it into the editor I showed it to my agent, and she told me that it was the opening of a YA novel.  I balked.  Just because the main characters was fifteen didn't make it YA.  After all, there was violence, some harsh language, and very adult themes about life, death, murder, betrayal and post-traumatic stress.
Her response was: "Right, it's a YA novel."
Which is when I started reading modern YA.  Yikes, what an eye-opener.  The books being written for today's teen audience are radically different than the ones I read.  They pull no punches, take no prisoners, shy away from no hot-button topics and most of all (or, really, BEST of all) they respect the intelligence of the teen readers.  These books don't talk down.  They aren't watered down.  They're novels for an intelligent and savvy audience.  And deep inside my head my own inner teenager said: "Finally!"
So, I tweaked the short story and gave my agent fifty pages and a synopsis of what an entire novel would be.  And some notes on where the story could go beyond that.  She sold it very quickly to editor David Gale at Simon & Schuster.
QUESTION: Tell us about your novel.
CARRIE RYAN: The Forest of Hands and Teeth is set about 150 years after the zombie apocalypse in a village deep in a forest filled with zombies (called Unconsecrated).  The village is run by a religious order called the Sisterhood who tells everyone that they are the last survivors and they are responsible for the continuation of humanity.  Mary grows up hearing stories about the ocean — a myth passed down through the generations — and she believes that there might be life past the fences and outside the Forest.  She has to decide if she's willing to risk a safe, but constrained, life in order to find out what's beyond the Forest of Hands and Teeth.  There's also some kissing (but not with zombies — my zombies are old school mindless shamblers).  There are two more books in the series: The Dead-Tossed Waves (Delacorte, 2010) and The Dark and Hollow Places (Delacorte, March 2011).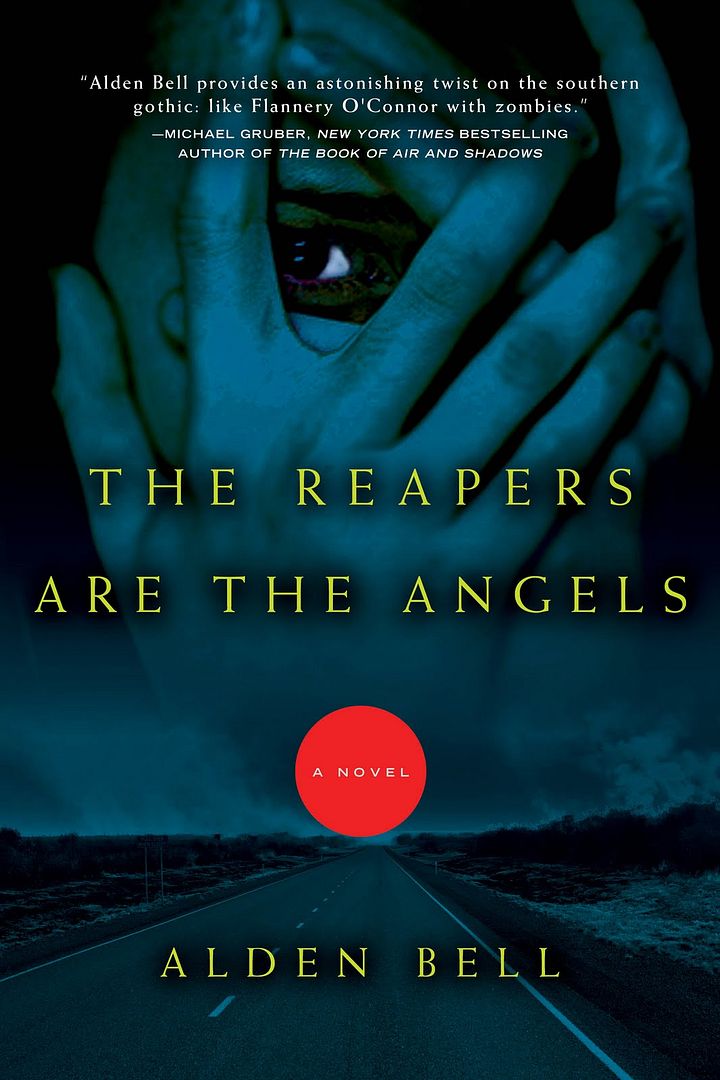 ALDEN BELL: I tried to make The Reapers Are the Angels slightly different from other zombie novels by placing it a quarter of a century after the zombie apocalypse.  I noticed that a lot of zombie stories were stories of nostalgia for a lost and glorious past and I wondered what it would be like for someone like my main character, 15-year-old Temple, who had been born and raised after the apocalypse had already happened.  Temple, as a result of growing up in a blighted, zombie-filled landscape, has no fanciful notions about living in any other way than she lives.  She is a survivor, and she has only the skills and instincts she needs to stay alive.  She can't read, but she knows how to wield a gurkha knife.  She's not very polished, and her table manners are atrocious, but she can handle a roomful of the undead who want to eat her guts.  My favorite thing about her, though, is her ability to see beauty in the world around her.  Whereas her elders, who are all crippled by a sense of what hell the world has gone to, Temple doesn't know any better and in this case, ignorance is bliss.  She likes the world just the way it is.  She knows how to get by in it, and she wouldn't think of changing it.  I always admire people who can find goodness, truth and beauty in even the dingiest of circumstances.  And, ultimately, that awesome optimism is what the book is about.
JONATHAN MABERRY: ROT & RUIN is set in central California almost fifteen years after something caused the dead to rise and attack the living.  There are close to seven billion mindless, shambling, flesh-eating zoms in the world, and only a few small fenced-in communities survive.  Fifteen year old Benny Imura lives in one of these communities and town regulations demand that he get a job or lose half his rations.  After spending weeks in futile search of a cool job, he's forced to accept an apprenticeship to his zombie hunter brother, Tom.  Problem is, Benny hates Tom and thinks that he's a coward.  Benny's earliest memory is of Tom running away from home during First Night carrying a screaming Benny in his arms as his parents were overrun by zoms.  The people that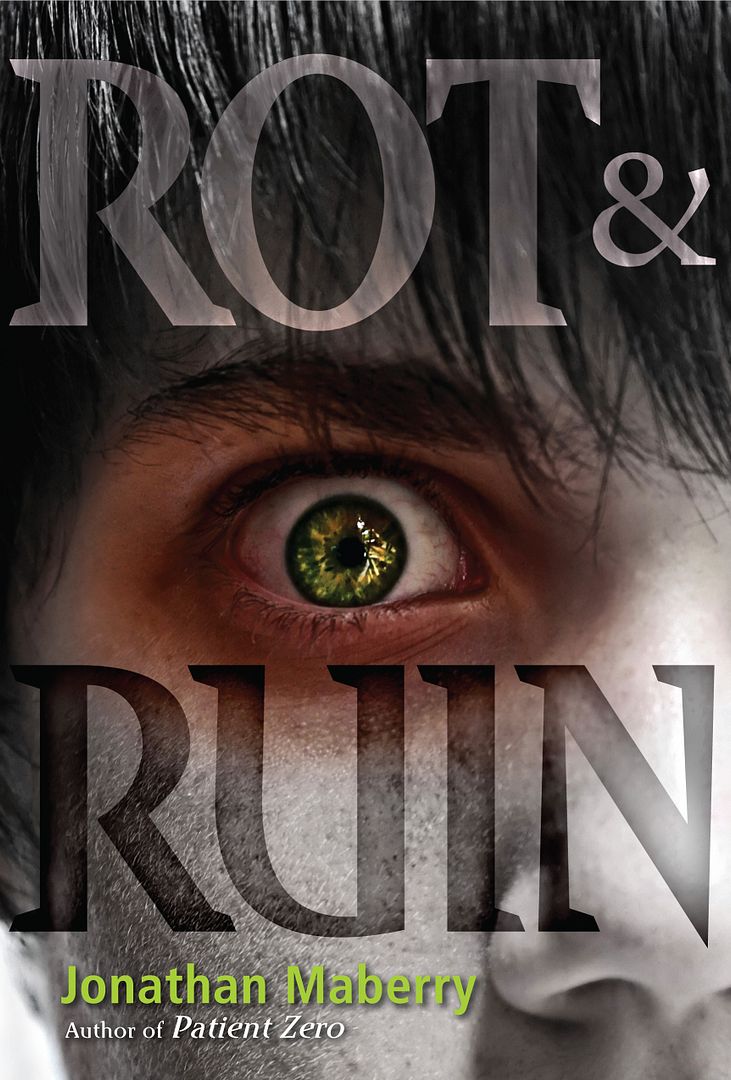 Benny idolizes are the rough and brutal Bounty Hunters, Charlie Pink-eye and the Motor City Hammer.  Benny thinks they're brave and cool and he wants to be like them because Benny wants to kill as many zoms as possible.
However Benny is about to learn that his view of the world is skewed.  Tom takes Benny on his first trip outside the fence, out into the Rot & Ruin, the world overrun by the living dead.  Out there, Benny begins to discover that Tom may not be a coward after all, that the bounty hunters he idolizes may have a much darker side, and that the zoms are not just monsters, they were once people.
ROT & RUIN, the first of a new series, is a coming of age story set amid the ruins of the world.  There's a complicated love story, plenty of action, lots of humor, and strong relationships between friends and between family members.  In the Ruin, Benny Imure learns the value of human life and what it means to be human.
QUESTION: Why should readers (and their parents) NOT be afraid of YA zombies?
CARRIE RYAN: Often zombies are a stand-in for a larger, scarier threat.  It's easy to laugh about the zombie apocalypse and discuss survival strategies but it's much harder to talk about the same strategies in the face of nuclear fallout, global pandemic, war, etc.  I think zombies are often a safe way of talking about really scary aspects of the world — they make you think about consumerism, identity, death, what it means to be alive.  I don't think readers and their parents should be scared of those topics — I think they should embrace them and use zombie novels as a jumping off point to the deeper discussions they inevitably lead to.
Also, zombie books are just plain awesome and almost always fun to read.  Entertainment that makes you think is the best of all worlds!
ALDEN BELL: Having no kids myself, this is mostly an academic matter to me.  I mean, it's not that I would want my book to be the primal scene that drives our nation's youth into the uncleanness of premature adulthood. . . . Who am I kidding?  I would love that.  But the fact is that the real threats to young people are much more veiled and insidious than a book about killing zombies.  The Reapers Are the Angels features a very tough, capable, independent young woman.  If I had a daughter, I would definitely want her to read it, because I think the message is a good one: girls can kick ass along with the big boys, and they don't have to lose their femininity (or barter their sexuality) to do it.  I would be much more worried about shows like The Bachelor or The Bachelorette or How Can I Efface My Pride and Identity In Order to Earn the Temporary Affection of a Mediocre Man?
JONATHAN MABERRY: Zombie novels aren't like video games.  It's not a race to see how many you can kill or how much damage you can accomplish.  Zombie novels, especially for the YA market, are about life and living, about becoming strong enough to life in our often dangerous and complex world, about creating and maintaining relationships, and about learning the value of life.  Yes, there are monsters.  There are monsters all through literature, the Cyclops in THE ODYSSEY, the great white whale in MOBY DICK, the stitched-together creature in FRANKSTEIN and the human monster child-killer in TO KILL A MOCKINGBIRD.  As with those stories, the point isn't to indulge in horror or cultivate paranoia; the point is show how people, no matter the age, can survive and flourish no matter what comes shambling after them, on the page or in the real world!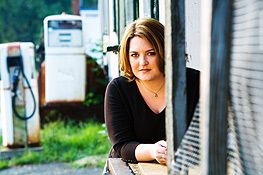 Carrie Ryan is the New York Times bestselling author of critically acclaimed novels set decades after the zombie apocalypse: The Forest of Hands and Teeth (Delacorte Press, 2009), The Dead-Tossed Waves (Delacorte Press, 2010), and The Dark and Hollow Places (Delacorte Press, March 2011).  Her short stories set in the same world have appeared in Zombies vs. Unicorns, The Living Dead 2, and Kiss Me Deadly.  Her first novel, The Forest of Hands and Teeth, was chosen as a Best Books for Young Adults by the American Library Association, a Best of the Best Books by the Chicago Public Library and a finalist in the Borders Original Voices program.  A former litigator Carrie now writes full time and lives in Charlotte, NC with her writer/lawyer husband and several lazy pets.  They are not at all prepared for the zombie apocalypse.  You can learn more at her website: www.carrieryan.com/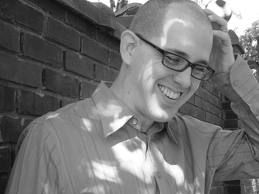 Alden Bell is the pen name of Joshua Gaylord who, for the last ten years, has taught high school English at an Upper East Side prep school (a modern orthodox co-educational Yeshiva).  Since 2002, he has also taught literature and cultural studies courses as an adjunct professor at the New School.  Prior to coming to New York, he grew up in the heart of Orange County: Anaheim, home of Disneyland.  He graduated from Berkeley with a degree in English and a minor in creative writing, where his instructors included Bharati Mukherjee, Leonard Michaels and Maxine Hong Kingston.  In 2000, he received his Master's and Ph.D. in English at New York University, specializing in twentieth-century American and British literature.  He and his wife, Edgar Award-winning author Megan Abbott, live in New York.  Visit his website: www.joshuagaylord.com/
Jonathan Maberry is New York Times bestseller and multiple Bram Stoker Award-winning author and Marvel Comics writer.  His novels include thrillers (Patient Zero, The Dragon Factory, The King of Plagues), movie tie-ins (The Wolfman), Young Adult (Rot & Ruin), and mainstream horror (Dead of Night, Ghost Road Blues, Dead Man's Song and Bad Moon Rising).  He has written over 1200 features articles, plays, video scripts, greeting cards, song lyrics, poetry, and over twenty-five nonfiction books on topics ranging from martial arts to the paranormal.  He teaches Experimental Writing for Teens in Doylestown, runs the celebrated Writers Coffeehouse monthly networking event, and is the co-founder of the Liars Club, a group of professional authors who do workshops and events to support libraries and booksellers.  His comics for Marvel include Wolverine, Punisher, Black Panther and Captain America.  Visit his Big Scary Blog at www.jonathanmaberry.com or find Jonathan on Twitter, Facebook,  LibraryThing, GoodReads and Shelfari.
Comments Closed
5 Responses to Young Adult Zombie Novels