Why Zombies? – Part 2
When I reached out to the zombie community to ask "WHY ZOMBIES?" I got so many terrific responses that I broke the blog into two parts. If you missed part one, here's the link to Why Zombies?, Part 1. And here's part two. It includes comments from Joe McKinney, John A. Russo (co-writer of NIGHT OF THE LIVING DEAD), Dr. Kim Paffenroth, Lyle Perez, Nicole Amburgey, Paul A. Freeman, Robert Hood, S.G. Browne, Stephanie Kincaid, Scott Baker, Tim Long, Todd Jepperson, Tonia Brown, Tony Faville, Tony Schaab, Walter Greatshell and Zombie Zak!
JOE McKINNEY: Why zombies? I've had plenty of interviewers ask me, "Why horror? Why not write police procedurals? You being a cop, wouldn't that be a natural thing?"  Well, I write horror because it is my first love. It was a horror story that gave me that first, "this is cool! feeling, and I've found myself gravitating back to horror ever since. But zombies…Why? Well, that first horror story, that first "Wow, this is cool!" moment, it came while watching Night of the Living Dead. I keep coming back to zombies for the same reason I keep coming back to horror. They hooked me early and didn't let go.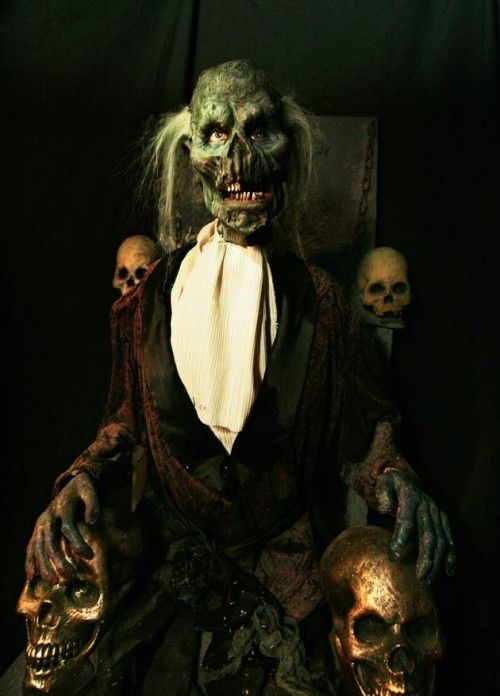 JOHN RUSSO: At first we didn't call them zombies, we used the word "ghoul." Technically, not every zombie is a flesheater. Ghouls are the ones who eat human flesh, usually dead flesh at that. As a kid I went to see just about every horror film, and I never thought that zombies were heavyweight fright material like vampires or werewolves. When we turned them into flesheaters, that seemed to do the trick — we struck an atavistic chord in people, an intense element of fear that probably goes back to when we were prey for wild beasts. George Romero wrote part of a story that gave rise to the screenplay for NIGHT OF THE LIVING DEAD, and I told him I really liked the story but he never said who these creatures were who were attacking Barbara. He said he didn't know. So I said, "They seem like they could be dead people." He said that was good, and I asked what they were after, why were they attacking? Again he said he didn't know. So I said, "Why don't we use my flesheating idea?" I was referring to a screenplay I had started which involved aliens coming to earth in search of human flesh. George liked that idea too, so that's how we gave birth to the modern kind of zombie that hungers for human flesh.
KIM PAFFENROTH: For me? I think they have a perennial appeal to young males, because they're such good targets, and also because the whole scenario of a zombie apocalypse lets us not just think about shooting them, but about planning all the various things we'd need to survive. So when I saw the original Dawn of the Dead I was hooked, since I was a teen at the time. But when I returned to them more recently, having thought about theology and human nature in the intervening years, I found a lot more to like about them as symbols, as conveying deeper meanings than just a survivalist fantasy.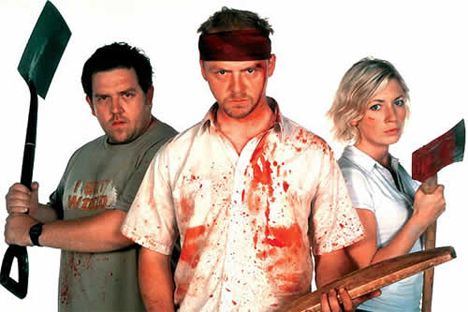 LYLE PEREZ: Zombies have always been a big part of my teen and adult life. I was first introduced to the genre because of the Resident Evil games. I began playing them and slowly fell in love with the concept of zombies taking over the world. In my opinion Zombies are the most horrifying threat to humanity, if they were real. They never sleep, they never need to stop, and their one goal is to consume all life on earth. Other than being living dead cannibals, I feel that Freud's concept of the uncanny plays a major factor in the terror zombies bring. For example, it is your wife but then again it isn't your wife. The virus, the spirit, whatever it is has taken over her body. On the outside it is your wife but on the inside it is not. That I feel would be the most horrifying part about a zombie uprising but then again that fear is why I love zombies so much. The civil war was the most devastating war in US history. The thought of a family killing each other for their cause is upsetting. But having to kill your mother because she is infected and trying to eat you, is far more disturbing.
NICOLE AMBURGEY: Zombies represent the last great mystery to me. Other baddies are fun to read about – but I think zombies are the last real hold-out that have the possibility of existing or becoming a reality. You see walking metaphors every day, victims to the exposure of advertising and marketing and politics. No one wants to make decisions for themselves, they want to be controlled and told what they want and what they need. Historically, there are traces of zombies throughout Haitian voodoo culture that stem back to West Africa. There is so much about the human body that we simply do
not know. For instance, in 1884, there was a Frenchman by the name of Jean Baptiste Vincent Laborde who conducted experiments on freshly severed heads. During one of his last experiments, he had dog blood pumping through it and it came as close as he ever got to restoring normal brain function. Its jaw snapped, muscles twitched, pupils contracted, and it had facial ticks – this was twenty minutes after being severed from the body! He wondered what would happen if he was able to do it before brain death set in. There were also many experiments conducted in the 50's, 60's, and 70's involving transplantations on animals. During the 1970's, a neurosurgeon named Robert While conducted experiments involving rhesus monkeys where he would cut the head off one and graft it to the neck of another. The "new" monkey would last anywhere from six hours to three days. My point being, zombies, to me, are the last unknown frontier. We don't know the effects of everything that can be inflicted on the human body – natural or man-made. That's what makes them the best – that's what makes them "real."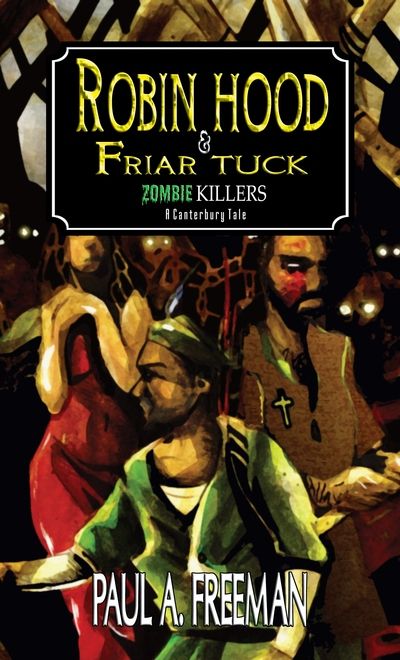 PAUL A. FREEMAN: I came into Z-lit quite by chance. Until three years ago I was better known as a writer of crime fiction and long narrative poems (along the lines of Geoffrey Chaucer) rather than horror. Then, on the Café Doom forum, a thread was posted calling for flash fiction submissions for Coscom Entertainment's zombie anthology, Bits of the Dead. My short story Hunger was accepted and my love affair with zombie fiction began. The following year Coscom Entertainment opened submissions for Vicious Verses and Reanimated Rhymes, an anthology of zombie poetry. My five-page narrative poem, Payback Time, caught the eye of the publisher, A. P. Fuchs, and he made me an offer I couldn't refuse – if I wrote an 18,000-word zombie poem as a stand-alone novella, he would publish it. The rest, as they say, is history. Into existence came Robin Hood and Friar Tuck: Zombie Killers – A Canterbury Tale by Paul A. Freeman, for which Writers' Forum magazine dubbed me 'Poet of the Undead'.
Robert Hood: Stumbling inexorability, strong visual qualities, apocalyptic spectacle, the rapacious past made flesh. Zombies offer writers a strong context for human drama, suspense and profound horror. They are metaphorically rich and vastly entertaining. They can be adapted artistically to a wide range of tones, from deep terror to comedy.
S. G. BROWNE: Because they used to be us. Because I saw Night of the Living Dead on Creature Features when I was eleven and I fell in love. Because they're relentless. Because they're socially relevant. Because they're tragically comical. Because a werewolf apocalypse is just ridiculous.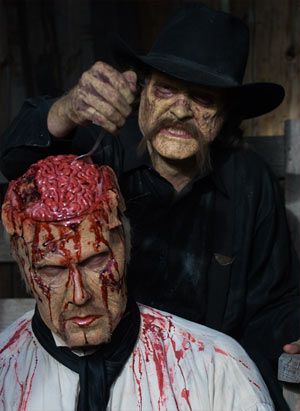 Stephanie Kincaid: Zombies speak to one of my biggest fears. To me, there is nothing more terrifying than the threat of losing control of one's own mind. Brain injuries and neurological disorders frighten me like nobody's business. But zombies themselves don't scare me, even though the threat of a zombie bite usually implies eventual loss of control and loss of self. Instead, zombies have always held a degree of fascination for me, probably because they allow me to explore that deep fear in an exaggerated way under the guise of entertainment that holds no true threat.
On a more lighthearted note, there's also the fact that sometimes zombies are just plain funny. Sure, some will argue that we laugh at zombies because the fact of death makes us uncomfortable, so we giggle to allay our discomfort. But we wouldn't laugh at any old rotting corpse, provided it behaved itself. A dead guy lying in the ground like he's supposed to isn't funny. Once he gets up and starts walking around, he has the potential to be a laugh riot. Like a duck or a penguin or a platypus, a zombie is oblivious to its own intrinsic silliness. It has no idea how goofy it looks tottering about with its limbs in the wrong places or shedding vital bits at inopportune moments.
SCOTT BAKER: Zombies are the most frightening monster out there. They have no emotions of fear, and few vulnerabilities. And they're relentless in their efforts to get at humans. Multiply that by hundreds or thousands of zombies bearing down on you, and you have the ultimate horror.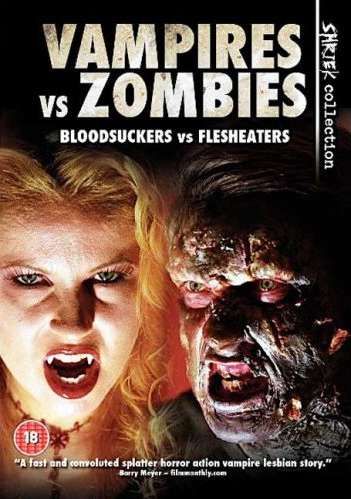 TIM LONG: Because vampires just aren't dead enough. When you are dealing with the classic monsters, nothing is newer than or as popular as zombies are right now. Sure they have a long history in myth but only the last 40 years have seen them rise and lurch toward us like a tidal wave. They are everywhere, movies, books, comics, even the ad you see before a movie which tells you to turn off your cell phone. Zombies are scary because they are us. They are our neighbors, our friends and co-workers. They give us the opportunity to show how the worst in people can come out, in both survivors and the dead … and how to take an ax to their heads.
Todd Jepperson: Strangely, I started with Zombies because I was taking my art too seriously. I was getting frustrated with the direction that I was trying to go. I thought to myself that nobody could take a zombie comic seriously, and my style was born. Little did I know that it was gonna be like trying to relax on a razorblade sofa. My art has taken a turn for the better, but, I found that there are quite a few people taking zombie comics very seriously.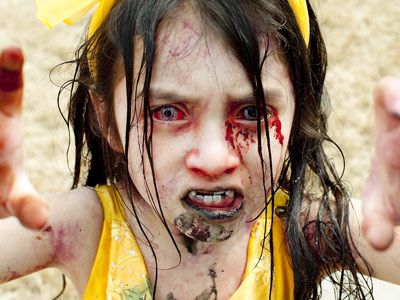 Tonia Brown: Life is a chore, living even more so. As humans there are many nasty facets of our lives that we don't want to deal with, so we create monsters to personify those parts of ourselves. Werewolves deal with our inner beasts, straining to get free and run wild. Vampires speak of the pitfalls of seduction and the consequences of wielding unspeakable power. But I love zombies most of all because they embody the worst of human fears; losing your identity and your humanity, the struggle to survive against overwhelming odds, and most of all facing your own mortality.
Zombies are terrifying because they take the concept of peace upon death, and slap it in the face. They are walking death. They are torture of endless existence, and an endless appetite. How terrible it would be to spend your entire life seeking sustenance and rest, only to have your corpse driven to a state of permanent hunger and tireless animation.
The very idea of it mocks everything we spend our whole life striving for.
TONY FAVILLE: That is a very good question, and I have two answers to offer. One, not only are we, as in people in our daily lives, zombies, but ultimately, the zombies are us. We get up every day, go to work for a company that doesn't care about us as people, we come home, we eat, we go to bed, only to get up in the morning and repeat that cycle, every day for fifty to sixty years. If that does not qualify as a zombie, then I don't know what will.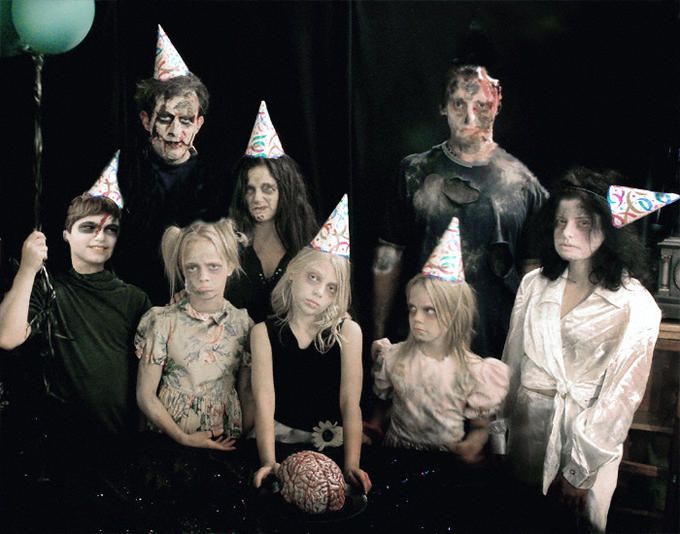 Two, there is nothing more frightening than having your wife, friend or other loved one attempt to kill you and eat your flesh, except maybe the thought of having to fight that individual in a fight to the death. Think about it, that is the person that you promised to love, honor and cherish until death do you part. Are you ready to give the head shot necessary to put them down after reanimation?
Tony Schaab: Zombies are the ultimate "unstoppable force" – they don't care about you, they won't rest and won't stop until they've gotten to you, they are insanely hard to permanently halt, and all they want to do is cause you harm by eating you alive. Honestly, what could be scarier than that?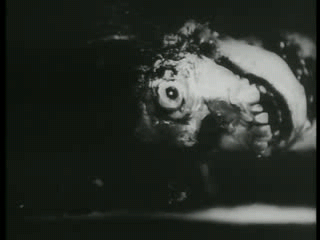 WALTER GREATSHELL: I just like 'em. When I was a little kid, my mother and I lived in Hollywood, which was a much seedier place than it is now, and one night she took me to this cruddy old movie palace to see 'Night of the Living Dead.' That scene with the young couple being burned alive and then eaten was about the most horrible thing I had ever witnessed—for years I wasn't sure whether I had really seen it or just dreamed it. Those sounds and images are inextricably linked to my childhood. So, for me, zombies are pure nostalgia.
ZOMBIE ZAK: Because, I hunger. No, seriously…Because they amuse me, or more accurately, people's reactions to them amuse me. Because, "..we is them and they is us.."
Because I have plans for complete and total dominion of the planet and they are very useful tools to that end. Because I think they are a great device in commenting on both society as a whole and upon the actions and interactions of people as individuals. Zombies provide a great means by which to highlight both the good and ill of the body social and of the person as tasty units that comprise many different groups and types of groups.
********************
Meet our Panelists for Part 2 of WHY ZOMBIES?
JOE McKINNEY is a homicide detective for the San Antonio Police Department who has been writing professionally since 2006. He is the Bram Stoker-nominated author of Dead City, Quarantined, Dodging Bullets and Dead Set. His upcoming books include Apocalypse of the Dead, The Ninth Plague, The Zombie King, Lost Girl of the Lake, and The Red Empire. As a police officer, he's received training in disaster mitigation, forensics, and homicide investigation techniques, some of which finds its way into his stories. He lives in the Texas Hill Country north of San Antonio. Visit him at http://joemckinney.wordpress.com for news and updates.
JOHN RUSSO wants everyone to know he's a really nice guy even though he loves to scare people. He started it by co-scripting the horror classic NIGHT OF THE LIVING DEAD. one of the greatest fright flicks of all time. He also wrote the screenplays and/or stories for MIDNIGHT, SANTA CLAWS, THE MAJORETTES, RETURN OF THE LIVING DEAD and INHUMAN. He has authored fifteen terror-suspense novels, including LIVING THINGS, THE AWAKENING, VOODOO DAWN and HELL'S CREATION. His nonfiction books, SCARE TACTICS and MAKING MOVIES, are considered bibles of independent filmmaking by film students and horror fans. With long-time friend and partner, Russ Streiner, who produced NIGHT OF THE LIVING DEAD and is chairman of the Pittsburgh Film Office, he directs a top-notch movie making program at DuBois Business College in DuBois, PA. His screenplay, ESCAPE OF THE LIVING DEAD, was made into a five-part comic book that made the Top Ten nationally, and is soon to be made into a movie that he will direct. He resides in a suburb of Pittsburgh and to his knowledge none of his neighbors are zombies, although "there is one guy around the corner who is rumored to have devoured the mailman a few years ago."
Kim Paffenroth is a professor of religious studies at Iona College. He is the author of Gospel of the Living Dead: George Romero's Visions of Hell on Earth (Baylor, 2006), which won the Bram Stoker Award. Since then he's been writing zombie fiction, including Dying to Live (Permuted, 2007), and its sequel, Dying to Live: Life Sentence (Permuted, 2008). His most recent novel, Valley of the Deadth century, where the medieval Italian poet Dante is in a life and death struggle with a zombie infestation. (Permuted, 2010), combines his theological and literary interests, taking us back to the 14
LYLE PEREZ is the creator of www.UndeadintheHead.com, a website dedicated to zombie books and the authors. Lyle feels it is his responsibility to review all zombie literature presented to him. Lyle was recently offered a position at BuyZombie.com as lead book reviewer. The job was eagerly accepted and he is one step closer to his goal of bringing the zombie genre to a wider audience. Humbled by the success of Undead in the Head, Lyle decided to give writing his own zombie fiction a try. His very first zombie short story, Dement, was submitted to May December Publications for their First Time Dead anthology. Dement was accepted and is set to print early 2011. A full length zombie novel is also in works from this young writer. His love for the zombie genre is expressed in every review and in every story he writes. Expect more zombie literature and reviews from Lyle. He truly has undead in the head.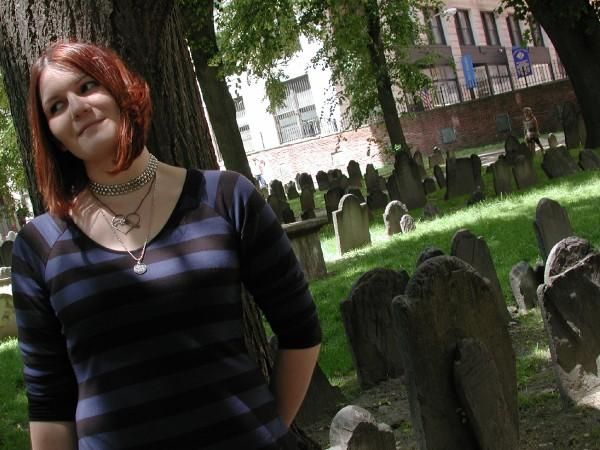 NICOLE AMBURGEY is a long-time horror fan, bookseller, and most recently, the voice of Abbie Cadaver reviewing books for Creepshow Radio. George Romero opened up my world to zombies with Dawn of the Dead and I have never looked back. To this day, I scoop up any zombie novel or film and give them a shot! I've also taken part in many crawls and a Thrill the World event – both as a zombie and doing makeup for participants. Currently, my fiance and I are planning our very own zombie wedding! (Seriously
)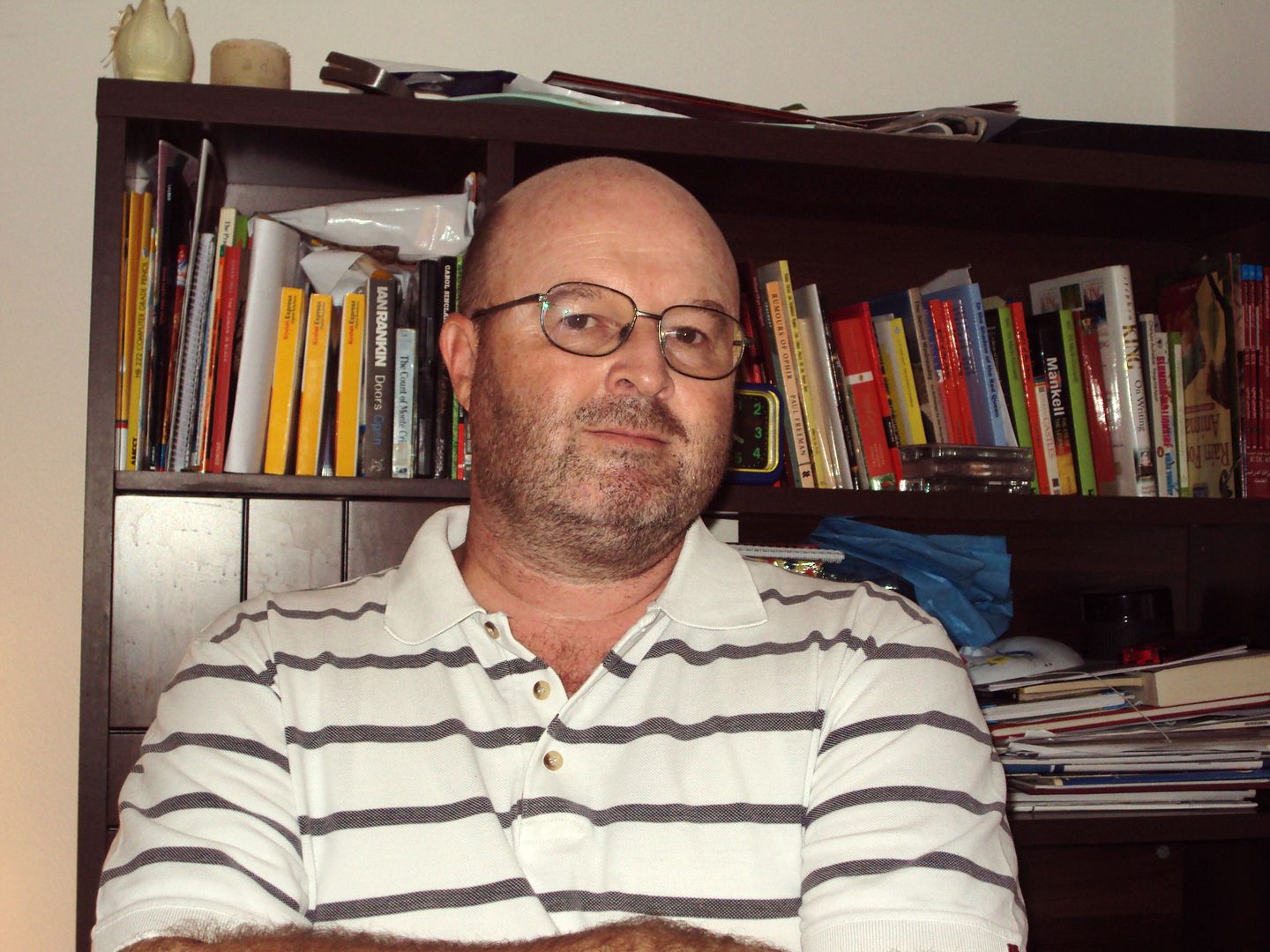 PAUL A. FREEMAN is the author of several zombie short stories which are due to be published this year in various Library of the Living Dead anthologies. He currently works in the United Arab Emirates where he lives with his wife and three children. www.paulfreeman.weebly.com
Robert Hood has been writing horror/SF for several decades and has been referred to as "Aussie Horror's Wicked Godfather" (Black Magazine). He has published several zombie-themed stories, including part 1 of "Moments of Dying" (Black Magazine), "In the Service of the Flesh" (Aurealis), "A Place For The Dead" (Bloodsongs), "Behind Dark Blue Eyes" (Exotic Gothic 3), "Heartless" (Aurealis) and "Wasting Matilda" (forthcoming in Zombie Apocalypse, edited by Stephen Jones for Mammoth Books). Zombies also feature in some of his award-winning film articles, most notably the multi-part "Nights of the Celluloid Dead: A History of Zombie Cinema [to 2000]" He maintains a rather extensive zombie cinema listing on his film blog Undead Backbrain: http://roberthood.net/blog/index.php/zombie-movie-listing/ and his interview with George Romero, "Master of the Living Dead" can be read here: http://roberthood.net/blog/index.php/2009/01/15/master-of-the-living-dead/. Website: www.roberthood.net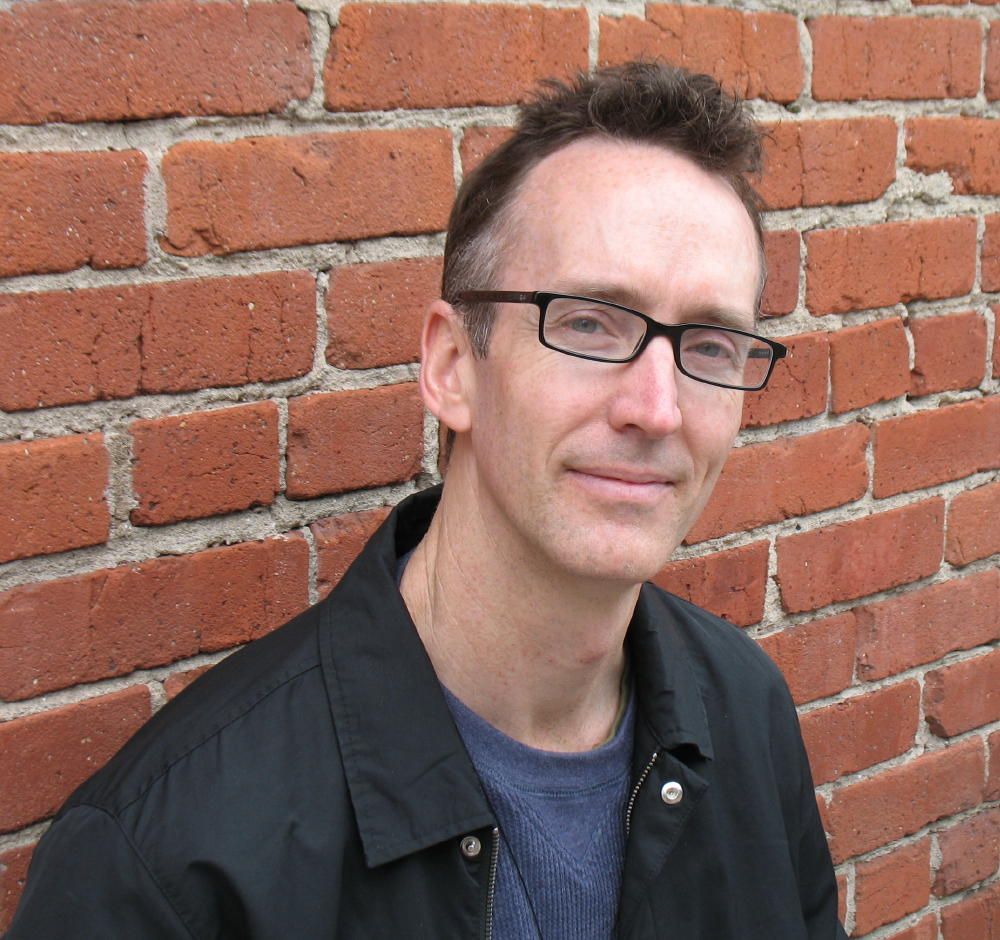 S. G. BROWNE is the author of Breathers, a dark comedy about life after undeath. Think Fight ClubShaun of the Dead, only with the zombies as the good guys. "A Zombie's Lament," his short story upon which Breathers is based, can be found in the John Skipp edited anthology Zombies: Encounters With the Hungry Dead, while "Zombie Gigolo" will appear in the upcoming anthology The Living Dead 2, edited by John Joseph Adams. www.sgbrowne.com meets
Stephanie Kincaid is a freelance editor and writer. Some of her latest zombie tales have appeared in 23 House's Dead Set and Living Dead Press's Book of the Dead Volume 3, as well as at Everyday Fiction (http://www.everydayfiction.com/shes-a-biter-by-stephanie-kincaid/). More of Stephanie's zombie fare will appear in the upcoming Moron's Guide to the Inevitable Zombocalypse; Letters From the Dead; Through the Eyes of the Undead; and Zombidays: Festivities of the Flesheaters from Library of the Living Dead Press. The most recent zombie-intensive books she has edited are the fabulous Lucky Stiff: Memoirs of an Undead Lover by Tonia Brown (a zombie story like you've never read before), and The Apocalypse and Satan's Glory Hole by Timothy W. Long and Jonathan Moon. (Yes, there are zombies at the Apocalypse. You won't want to miss it!) Stephanie's current pet project is a collaboration with Tonia Brown on The Velveteen Zombie, a heartwarming story of a boy and his zombie, friendship and love, and what it means to be a Real Monster.
SCOTT BAKER has authored several short stories, including "Rednecks Shouldn't Play with Dead Things," which appeared in the autumn 2008 edition of the e-zine Necrotic Tissue; "Cruise of the Living Dead," which appeared in Living Dead Press' Dead Worlds: Volume 3 anthology (August 2009); "Deck the Malls with Bowels of Holly," which appeared in Living Dead Press' Christmas Is Dead anthology (October 2009); and "Denizens," which appeared in Living Dead Press' The Book of Horror anthology (March 2010). Shadowfire Press is publishing The Vampire Hunters trilogy as a series of e-books. Scott is currently putting the final touches on the last two volumes of The Vampire Hunters trilogy and is finishing his next novel on how a small band of humans/vampires strive to survive the zombie apocalypse. Blog: http://scottmbakerauthor.blogspot.com/
TIM LONG has been writing tales and stories since he could hold a crayon and has also read enough books to choke a landfill. He has a fascination with all things zombies, a predilection for hula-girl dolls, and a deep seeded need to jot words on paper and thrust them at people. Tim is the author of the horror novel Among the Living. He has sold stories to almost a dozen horror anthologies, the most recent of which are Eric S. Brown's War Wolves and Rhiannon Frater's Witchology: Tales From the Cauldron. Tim swears that if he is ever stuck with a zombie, no matter how attractive, he will bash in her brains. Really!
Todd Jepperson is an industrial machinist living in Orem, Ut. He is currently pursuing a degree in English and Secondary Education at Utah Valley University. Jack of all trades and master of none, his hobbies include board sports, martial arts, gardening and music. His current work has him spending entirely too much time developing cutting edge poly-crystalline diamond products for the energy industry, and not nearly enough in graphic art, cartooning, writing, and illustrating.

Tonia Brown has been a fan of zombies for more years than she cares to admit. From her erotic novella The Blooming to a plethora of zombie short stories, she can't seem to stop writing about the darned things. Her upcoming novel Lucky Stiff: Memoirs of an Undead Lover features a zombie with an unusual appetite for sex, while her current project The Cold Beneath marries her love of steampunk and the undead. She has also undertaken a collaborative project with fellow author Stephanie Kincaid, turning a beloved children's classic into an undead feast, the result of which has become The Velveteen Zombie.
You can find more about Tonia at her website: http://www.thebackseatwriter.com
And also on Face Book at: http://www.facebook.com/backseatwriter
TONY FAVILLE is the first time author of Zombie novel Kings of the Dead, a project he completed last November for the National Novel Writing Month. He is currently working on his next project and has made the time to submit two different short stories to two different anthologies. Tony is a former US Navy Hospital Corpsman, former Chef, firearms enthusiast, soon to be certified NRA Instructor, huge fan of all aspects of the Zombie genre, and an Officer in his local chapter of the internationally known Zombie Squad. He is currently married and has been since 1998, and lives in the Portland area with his wife, two dogs, and a cat.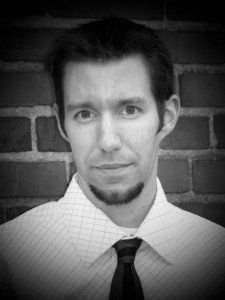 Tony Schaab is a 31-year-old writer, currently living in Indianapolis with his wife, dog, and newborn daughter. In addition to having stories published in humor, horror, and sci-fi anthologies, Tony has a special affinity for zombies: he runs a zombie-centric review blog, www. TheGOREScore.com, which is in the process of being compiled for a book release, and is currently working on his first full-length fiction novel, "Zombies Can't Dance." In his free time, Tony works as a DJ, is Troupe Manager of the improvisational comedy troupe "IndyProv," and volunteers at his local Humane Society. Visit Tony and read more of his work at www.TonySchaab.com.
Walter Greatshell is the author of 'Xombies: Apocalypse Blues' (originally published as 'Xombies') and its sequel, 'Xombies: Apocalypticon' (Penguin). He is currently at work on the third book of his Xombies series. His short story, 'The Mexican Bus,' will appear in the upcoming zombie anthology, 'The Living Dead 2.' For more about Walter Greatshell's books and colorful illustrations, visit his website: www.waltergreatshell.com or his blog, Xombierama.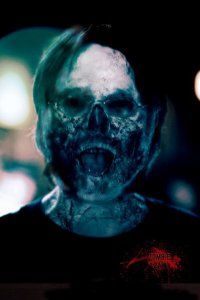 Zombie Zak is an expert in the munching of brains, cookies, and bacon. Often beset by the fine art of diatribe and/or poetic eruption. A plethora of skills both mad and happy, he can be found everywhere online that you may or may not want to be. Canadian born, he has established his base of operations in the friendly city of Toronto and is expecting to continue his depredations upon the rest of the world. Both living and not so much, by the short and deadlies: Zombie Zak – Feed him, fear him, don't leave your cookies near him. http://www.facebook.com/ZombieZak.ZZ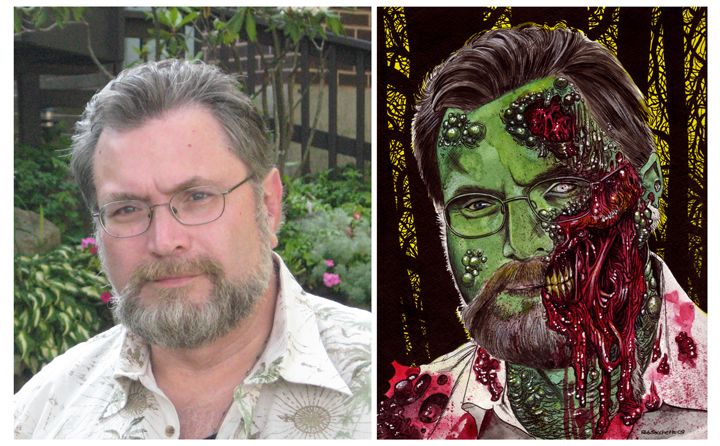 Jonathan Maberry is the New York Times bestselling, and two-time Bram Stoker winning author of the Joe Ledger series of Novels, Patient Zero (St. Martins Minotaur, 2009), The Dragon Factory (St. Martins Minotaur, 2010) and King of Plagues (St. Martins Minotaur, 2011); The Wolfman (Tor Books 2010); Rot & Ruin (Simon & Shuster, October 2010) and Dust & Decay (Simon & Shuster 2011).
His nonfiction works include Zombie CSU: Forensics of the Living Dead (Citadel 2008); They Bite! Endless Cravings of Supernatural Predators (Citadel 2009); The Cryptopedia: A Dictionary of the Weird, Strange, and Downright Bizarre (Citadel 2007) and Wanted Undead or Alive: Vampire Hunters and Other Kickass Enemies of Evil (Citadel 2010).
His work for Marvel Comics includes issues of The Punisher, Marvel Zombies Return, The Black Panther and Doomwar.
His short story, Family Business, is featured in Christopher Golden's zombie anthology, The New Dead (St. Martin's Press 2010)
Comments Closed
12 Responses to Why Zombies? – Part 2