Why Zombies? – Part 1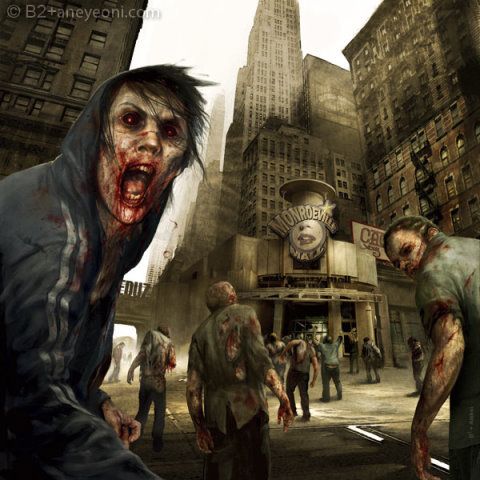 We kick off our rolling series of ZOMBIE PANEL DISCUSSIONS by addressing the fundamental question: Why zombies?
AARON ALPER:  I think I would qualify zombies as the most relevant living mythology. They're viral and global and there is no safe place anymore. I think a lot of people can identify with those fears.
BOB FINGERMAN: Because, generally, they're a universal problem. They're the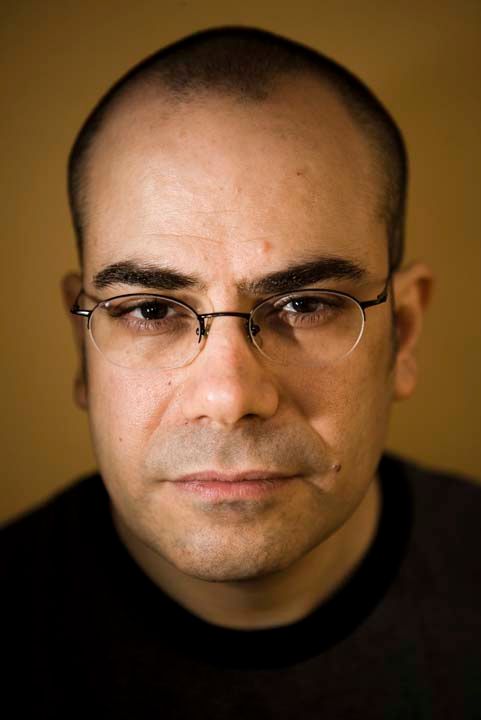 roach of the monster world; if you've seen one, you know there are thousands more where it came from. Also, they're scary because they can't be reasoned with. They're worse than children. But seriously, their lack of reasoning and their pure need-driven motivation are what make them frightening. That and the fact that they'll tear you limb from limb and devour all your soft tissue. Individually they're just gross and unsettling, but they always come in mobs and mobs are by nature terrifying.
BRAD C. HODSON: For me zombies represent the mindless side of human nature. Whenever we watch news footage of a disaster
like Katrina or the riots in LA in the nineties, it looks like we're watching a zombie film. So in a way zombies are a way for us to deal with the fear of society run amuck.  Plus you can hack away at zombies with chainsaws and axes and it's fun to watch. It would not be so fun if you went after a group of rioters with a bandsaw, for instance. That would just be weird and creepy.
DAVID WELLINGTON:  I grew up in Pittsburgh, PA, where George Romero made his zombie films.  They would be shown uncut in prime time on the local television stations back then so they were among the first horror movies I ever really saw.  Before I read Dracula for the first time, before I read Stephen King, I knew all about zombies.  It was only after the remake of Dawn of the Dead and 28 Days Later that I even thought I could write something about zombies myself.
CHUCK MCKENZIE: For me personally it's because – the glorious richness of
zombies as metaphor aside – zombies terrify me, and the things that terrify us inevitably become a source of fascination. I should clarify that it's not so much the zombies themselves that terrify me (I don't actually expect to meet one strolling down the street); it's more the *idea* of what a zombie *is* – an animated corpse, generally devoid of self or intelligence, motivated only an uncontrollable hunger for human flesh. As a concept, zombies are just so wonderfully *wrong*. What's not to fear? Or love?
ROBERT KIRKMAN:  Why not zombies?  They're a mighty easy way to get things good and fucked up in a fictional world, and that leaves for some pretty interesting character development.  So…yeah.  Zombies.
DAVID DUNWOODY: First, because I'm a gorehound – they're rotting, they kill people in the most awful way, and you can pump round after round into 'em, but they'll just pick up their guts and keep coming.  Second, the almost-but-never-entirely-human aspect is enormously appealing. On one hand, that perceived familiarity makes them even more unsettling – and dangerous – and on the other, it's possible to look through a zombie's eyes for a sympathetic commentary without losing all that horrible rotting-and-guts stuff I mentioned. It ain't easy to make a zombie sparkle.
DAVID JACK BELL:Â  Because they scare me. I watched NIGHT OF THE LIVING DEAD on local TV right before Halloween when I was about twelve years old. A thrilling experience. It's human nature to be fascinated by the dead, by what happens to us after we're dead.
ERIC S. BROWN: I have loved zombies since I was a kid.  They are the coolest way for the world to end in a sea of screams and gunfire.  Beyond that, as a writer, the zombie genre holds endless possibilities.  A zombie plague can occur anywhere or anytime from the old west to the far flung future when mankind has spread to the stars.
FRED VAN LENTE: Robert Kirkman left Marvel to work on his Image creations full time and the company asked me to take over the Marvel Zombies franchise. At first it was kind of daunting, just because I wasn't sure where to take the title after Kirkman & Philips, but after thinking about it over a weekend the idea of turning it into a pseudo-techno-thriller starring a hard-drinking, hard-loving killer robot gunning down ravenous costumed flesh-eaters took hold, and the plot of MZ3 pretty much presented itself to me in full cloth over just a few hours. And I haven't looked back since. Or at least much.
GARY KEMBLE: What I love about zombies is that they have a single-minded purpose – to feast on the flesh of the living. You can't bargain with them, you can't reason with them. All you can do is arm yourself well and pray for that all-important head shot!
JAKE BIBLE: Why not! Seriously, though, ever since I watched Night Of The Living Dead when I was ten, I have been fascinated. There is something about Death no longer being final that really grabs at that animalistic, instinctual place in my brain. For me zombies equal survival. And with survival comes a type of clarity. The BS falls away quickly and only the Truth is left.
JAMES ROY DALEY: Now there's a question with some wiggle room. Why Zombies, huh? If you're wondering why I happen to be drawn to the shuffling dead at this point in my life, I'm not sure I have an answer. But I might know why people are attracted to them. Now, I mean. Why people are attracted to them now. Answer is… because it's time.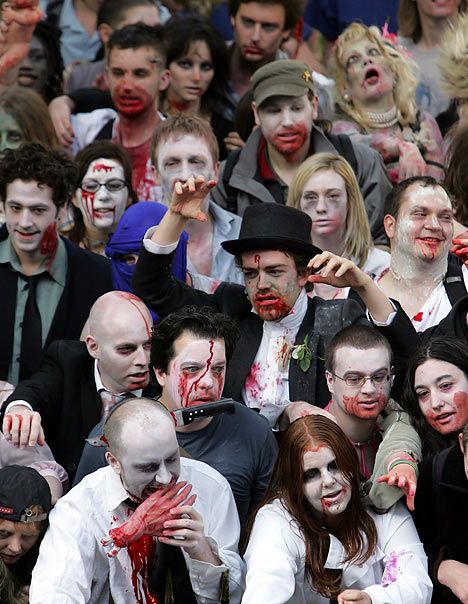 Zombie culture is like punk rock. Let me explain–
Back in the fifties big money, meaning Hollywood, was on a horror kick. It seemed like every third movie in production was designed to scare the pants off the viewer. Mainstream audiences lapped it up. Hollywood churned out sci-fi thrillers like The Day the Earth Stood Still (1951), The Thing from Another World (1951), Forbidden Planet (1956), and War of the Worlds (1953). They gave us monster movies like 20,000 Leagues Under the Sea (1954), Them (1954), The Blob (1958), and The Fly (1958). They coughed up mysteries like Dial M for Murder (1954) and thrillers like To Catch a Thief (1955). They gave us the classics Invasion of the Body Snatchers (1956) and Vertigo (1958). The fifties even showcased the one and only Plan 9 From Outer Space (1959). And this list of mine doesn't even scratch the surface of what was being made. There was The Creature from the Black Lagoon, House of Wax, Dracula, Frankenstein, The Mummy, Tarantula––the list goes on and on and on. But here's something to chew on––guess what wasn't happening in the 1950s: the zombie film.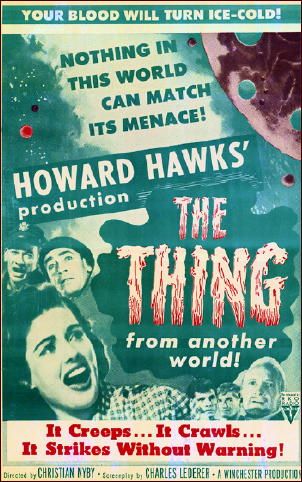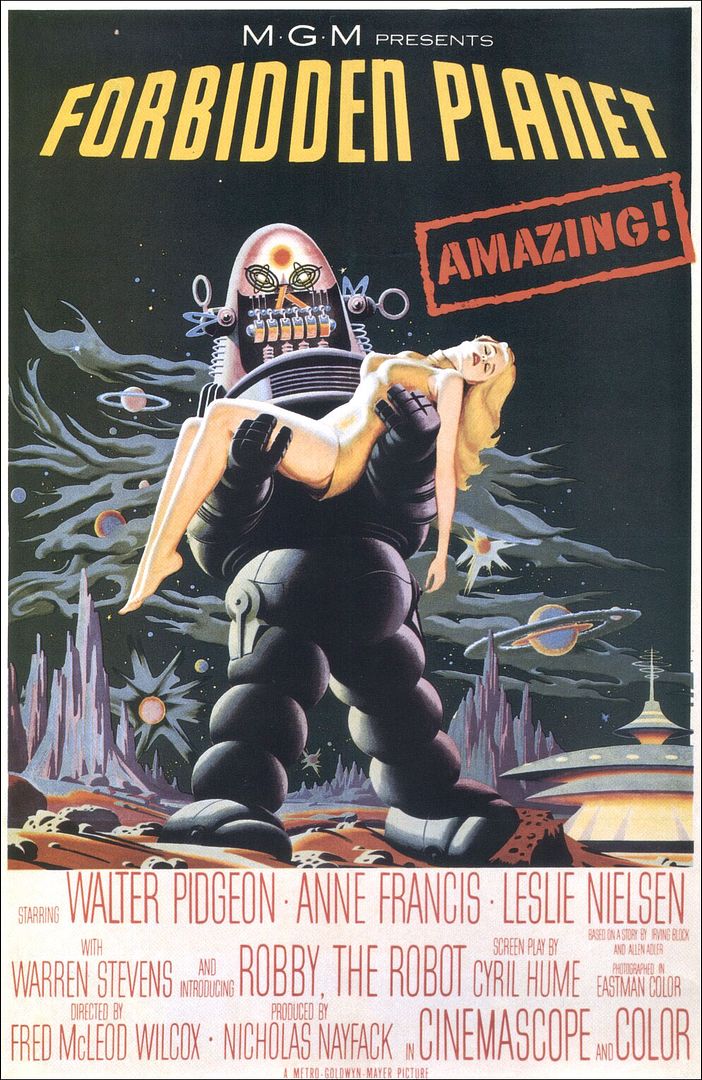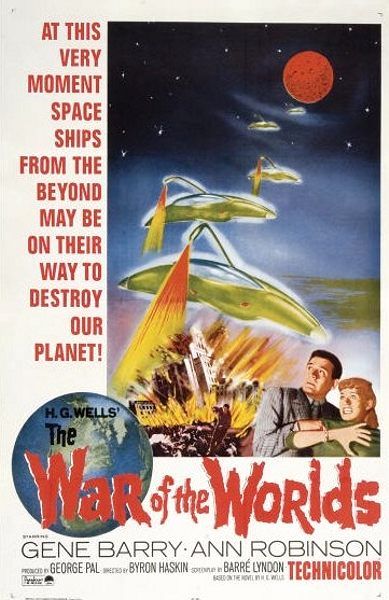 Okay, so… if you want to point a finger at Voodoo Island, The Zombies of Mora Tau, and a few other rarities, you do that. But zombies weren't happening. Not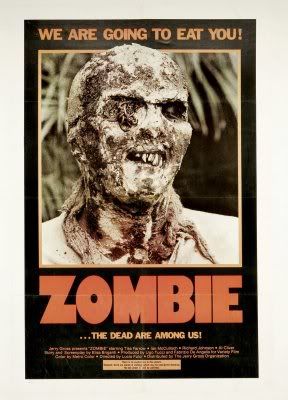 in a big way. And in the sixties they still weren't happening. Sure, a handful of films trickled through the door, like Zombies (1964), Plague of the Zombies (1966), and Cemetery of the Living Dead (1965). It should also be noted that in 1968 George Romero dropped Night of the Living 'You Know What,' but still… we're looking back in time through rose colored glasses. Night of the Living Dead was an indie-film. It had a budget of
$114,000 and had a hard time finding distribution. Big money  wasn't thinking zombies. Nobody was. In the 1970s, nothing changed. In the 1980s, again, nothing changed. Vampire films outnumbered zombie films 100 to 1. If you want to drop names like Lucio Fulci, Brian Yuzna, Sam Raimi (and whoever else you got tucked away in your bag of zombie tricks) go ahead. Doesn't change anything. Bottom line is this: zombie films didn't take off like other films… and zombie literature? Forget about it. You're reading stories from a near-empty book shelf.
I'm hearing cursing and yelling, I'm seeing fists rising and feet stomping, I'm feeling anger and resentment, and I know what you're thinking. You're thinking: Wait a minute, you stupid idiot! Have you somehow forgotten Dawn of the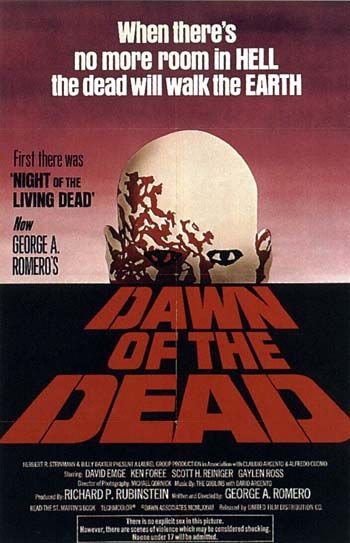 frickin' Dead?
First of all, Dawn of the Dead was released in 1978, near the end of the greatest decade that film had ever seen. Much like Night of the Living Dead, it was a low-budget film, being created for roughly $500,000 dollars. Not to suggest the film was lost in the shuffle of life. It wasn't. The film earned some fans and did well at the box office, but in the bigger scheme of things it was quite simply one of many successes. The biggest horror movies of the decade were Jaws (1975), which was the biggest film of all time and brought in close to a half billion dollars, Jaws 2, (1978), at 209 million dollars, and The Exorcist (1973), at 357 million dollars. With Dawn eventually taking in a respectable 55 million, it was buried by films like Star Wars (1977), Rocky (1976), and The Godfather (1972).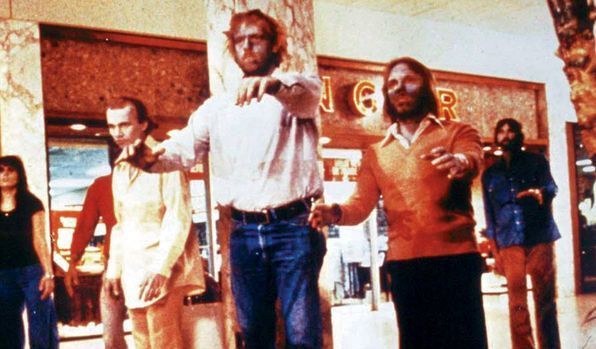 And the films people were spending their money on in 1978 were Grease, Superman, and Animal House––in that order. Point is, there was so much going on in the 1970s that zombies were not the hot topic, nor should they have been. If we fast-forward to 1985 we can contemplate Day of the Dead, but with its budget a mere 3.5 million, and it being considerably less successful at the box office than Dawn, once again, zombies didn't take off. Not yet.
New question: if the biggest, most awesomely important zombie films of all time weren't that big, how did we get here?
Lets go back to the punk rock thing.
Sure, The Sex Pistols blew up. But in general, punk rock doesn't 'blow up.' The Misfits didn't blow up. The Ramones didn't blow up. The Stooges didn't blow up. They––like a fine wine––became more appreciated with age. In time, some punk bands gain an ever-expanding, hardcore following. Zombie films are like punk. They might even be punk. They gain new followers generation to generation. But there's a flipside to gaining popularity exponentially. When enough time passes, and punk-like things become too popular, they become mainstream, which is, almost by definition, the opposite of punk. Its hard to believe that on a day like today I can walk into my local mall and buy t-shirts, stickers, and posters, for the same bands that needed to be special ordered when they were trying to get noticed. But that's the way it is with punk. And that's the way it is with zombies. The odds of buying a Night of the Living Dead t-shirt back in 1968 weren't good. In fact, you couldn't find a t-shirt no matter how hard you looked. But today? Oh yeah. Every major chain carries a whole rack of them.
Zombies are creepers. Always have been. And they've crept right into the mainstream. You can find them in isle three, wedged between American Idol and Harry Potter, on the same shelf as Iggy Pop and The Cramps.
Going back to the original question, why zombies?
The answer is easy: because in today's world, zombies are mainstream. Sorry kids but its true. Enough time has passed, and that's why they're so popular.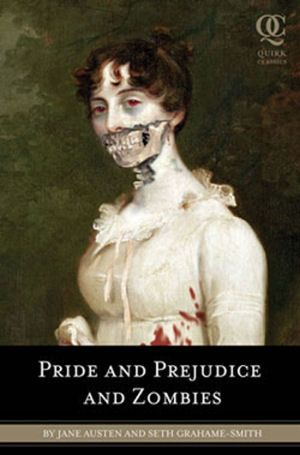 JAMES MELZER: Zombies are extremely versatile. You can drop them in to almost any situation and make it work. The recent success of Pride and Prejudice and Zombies, as well anthologies like History is Dead from Permuted Press, show how zombies can be worked into our past, and we all know how zombies fit into the future. But again, you can drop them even into present day life and if done right, make it work for you.
JAN KOZLOWSKI: I've loved zombies since the first time I saw Romero's original Night of the Living Dead at the local drive in when I was about 17. I was a pretty tough kid and I was very impressed that the BBQ scene brought me very close to throwing up, something no other movie had ever made me do. I remember thinking how cool it would be if I could make people react this strongly to my own work.
JASON NAGY:  I have had a fascination and fear of zombies ever since I was a child.  I saw Romero's films at too young of an age and immediately fell in love with the idea of protecting myself from shambling hordes of undead.  I would sit on my porch at the age of seven late at night when all the lights in the neighborhood were out and wonder what I would do if I saw some zombies making their way down the street.
J L BOURNE: Why not?  I mean isn't everyone afraid of the walking dead?  Does not secretly every man or woman want to be outnumbered by billions, fighting for survival against overwhelming odds?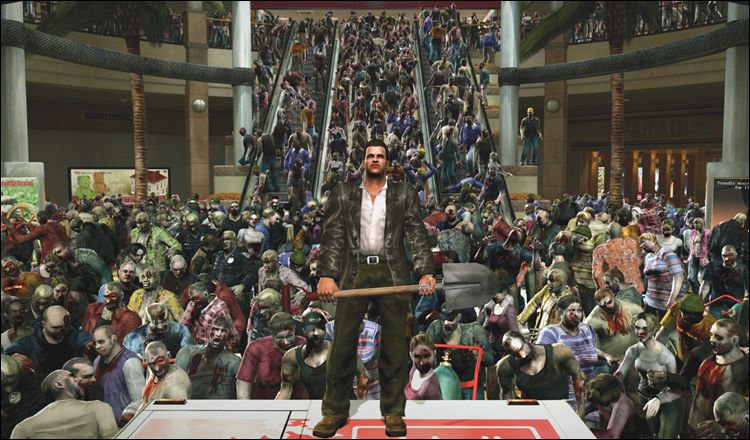 Check out Why Zombies? – Part 2: http://jonathanmaberry.com/why-zombies-part-2
MEET OUR ZOMBIE EXPERTS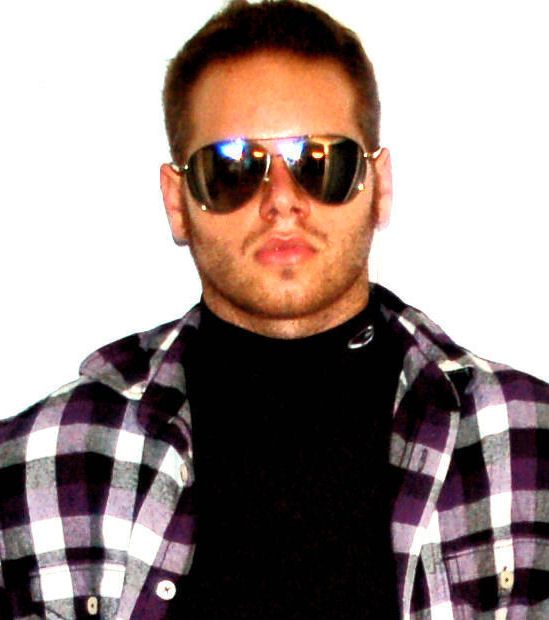 AARON ALPER is a writer/photographer. Raised in Melbourne, Florida, Aaron migrated slightly to Eckerd College, where he graduated in 2004 with a degree in Creative Writing. After dabbling in music journalism solely so he could interview his hero Tori Amos (which he proudly did in 2004), Aaron returned to graduate school to study English Education at University of South Florida St. Petersburg. It was there that he met his fellow Zombie St. Pete editors, and quickly discovered that his eccentric obsession with horror could actually be used productively. Aaron is currently working on his Masters in English and hopes to one day interview Tori Amos again. In person.  Find him at www.zombienationpublishing.com and www.facebook.com/zombiestpete
BRAD C. HODSON's on-again, off-again love affair with zombies began with the very first piece of fiction he ever wrote. It was terrible and he never sold it. But since then he has gone on to receive the Roselle Lewis Award for Outstanding Achievement in Short Fiction and has made the short list for the 2010 Eric Hoffer Award. His first horror novel, DARLING, will be released some time before the end of the world by Bad Moon Books. He also co-wrote and co-produced the feature film "George's Intervention," a zombie comedy that's been racking up wins at film festivals all over the globe.  For more information, check out www.bradchodson.com and www.georgesintervention.com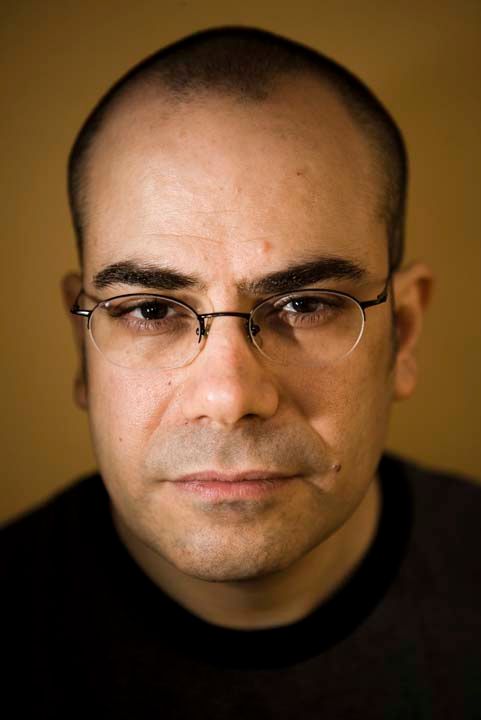 BOB FINGERMAN is the award-winning creator of such critically acclaimed graphic novels as Beg the Question, White Like She and Recess Pieces, as well as the novel Bottomfeeder. In Bottomfeeder, Fingerman took on the vampire genre, tossing away the typical gothic and romantic trappings in favor of portraying the down to earth story of a working class Queens-bred vampire. In Recess Pieces he whipped up a bloody maelstrom of adorable moppets and the living dead set within the confines of a school. He wrote the script for Dark Horse's Zombie World: Winter's Dregs. His most recent graphic novel was From the Ashes, a "speculative memoir" set in the post-apocalyptic ruins of New York City. His new novel, Pariah, comes out August 2010, from Tor, and is crammed full of zombies. He also has a story in the eagerly anticipated The Living Dead 2 anthology (October 2010).
DAVID WELLINGTON is the author of seven novels. His zombie novels "Monster Island", "Monster Nation" and "Monster Planet"(Thunder's Mouth Press) form a complete trilogy. He has also written a series of vampire novels including (so far) "Thirteen Bullets", "Ninety-Nine Coffins", "Vampire Zero" and "Twenty-Three Hours", and in October of 2009 began his new Werewolf series, starting with "Frostbite" (all with Three Rivers Press). In 2004 he began serializing his horror fiction online, posting short chapters of a novel three times a week on a friend's blog. Response to the project was so great that in 2004 Thunder's Mouth Press approached Mr. Wellington about publishing "Monster Island" as a print book. His novels have been featured in Rue Morgue, Fangoria, and the New York Times. http://www.test.davidwellington.net/
CHUCK MCKENZIE is an Australian author, with several zombie-related short stories to his credit, and was the braiiiiins behind the cult 'fictional blog', One Day at a Time: Life, the Zombie Apocalypse, and Everything, which ran daily for six months in 2008. Chuck is also a staff reviewer for HorrorScope (http://ozhorrorscope.blogspot.com/), and additionally manages a large general bookshop in Melbourne, which – due to his predilections – has gained a reputation with local horror readers as being THE place to pick up zombie-related literature. You can catch up with Chuck via Chuck McKenzie's All-Dancing Zombie Blog, at http://chuckmck1.livejournal.com/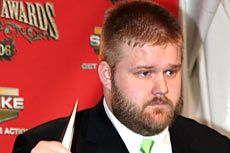 ROBERT KIRKMAN is an American comic book writer best known for his work on The Walking Dead, Invincible and Marvel Zombies. http://www.kirkmania.com/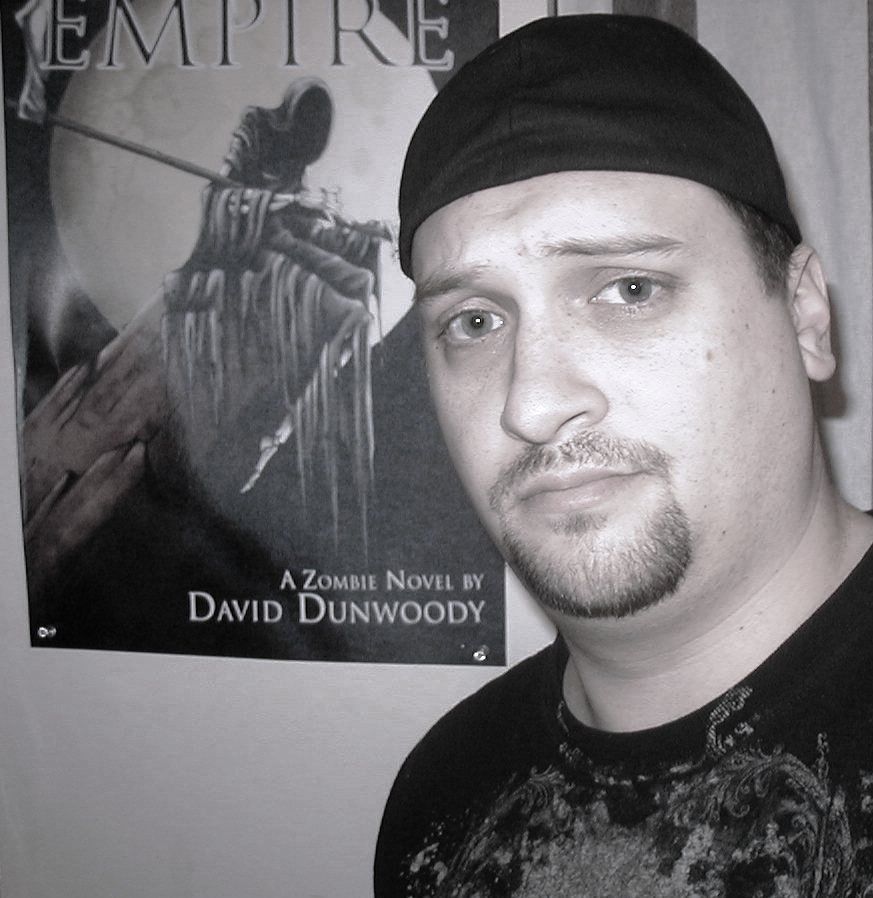 DAVID DUNWOODY is the author of the zombie novel Empire, of which the 2nd edition was recently released by Gallery Books and Permuted Press. His weird zombie tales have appeared in anthologies such as Zombology, History is Dead, and all four volumes of Permuted Press' The Undead. Dave lives in Utah.  Links: http://daviddunwoody.com/
http://www.facebook.com/ddunwoody
DAVID JACK BELL  is the author of two novels, including the zombie novel, THE CONDEMNED from Delirium Books. Of THE CONDEMNED, David Morrell, author of FIRST BLOOD, said, "Gave me the tingle I felt when I read Richard Matheson's I AM LEGEND for the first time…" His short fiction is forthcoming from Cemetery Dance and Shock Totem, and he can be reached through his website www.davidjackbell.com. He is at work on a sequel to THE CONDEMNED called TOWN WATCH.  David Jack Bell  | http://www.davidjackbell.com
ERIC S. BROWN is the author of such titles as Season of Rot, War of the Worlds Plus Blood Guts and Zombies (soon to be re-released by Simon and Schuster), World War of the Dead, and numerous other zombie books.  He is a life long fan of the genre and horror in general.   Some of his non-zombie works include How the West Went to Hell (an epic demon plague story set in the old west) and Bigfoot War.  He lives in NC with his loving wife and son where he continues to write tales of blazing guns and rotting flesh.   Most of his titles may be found at www.amazon.com www.pillhillpress.com features a bibliography page for Eric S. Brown and he has a presence on www.facebook.com should like to stay in touch with his current projects.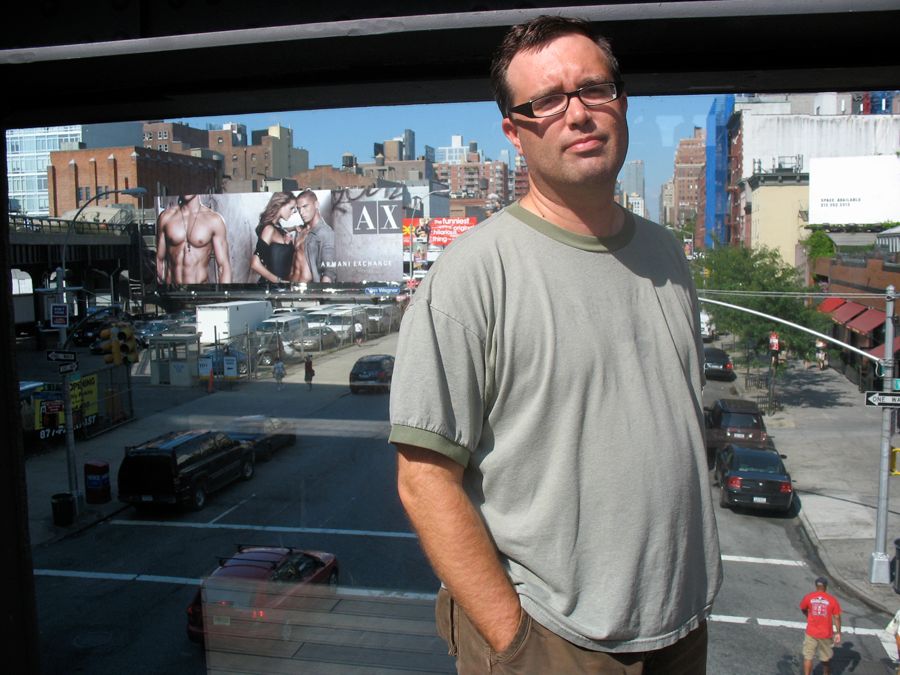 FRED VAN LENTE is the New York Times bestselling author of three entries in the Marvel Zombies series, as well as Incredible Hercules (with Greg Pak) and the American Library Association award-winning Action Philosophers. His original graphic novel Cowboys & Aliens (co-written with Andrew Foley) is being adapted into motion picture form by Dreamworks and Universal, starring Daniel Craig. Van Lente's other comics include Comic Book Comics, MODOK's 11, Iron Man Legacy and Amazing Spider-Man. Learn more about him than you can possibly stand at his web site, http://www.fredvanlente.com
GARY KEMBLE:Â  I wrote my first zombie story, Back From the Grave, when I was nine or 10, before I even knew what zombies were. It had guns, a black TransAm and decapitations left, right and centre. My most recent effort is 'Dead Air' (first published in Robert N Stephenson's Zombies, and reprinted in Brimstone Press's Australian Dark Fantasy and Horror vol 3. I've written about the phenomenon for BLACK magazine (Brimstone Press) and ABC News Online. On top of that, I've written various film trivia articles for Articulate about zombie films: Dawn of the Dead (78 and 04), Day of the Dead, Shaun of the Dead, The Zombie Diaries. http://twitter.com/garykemble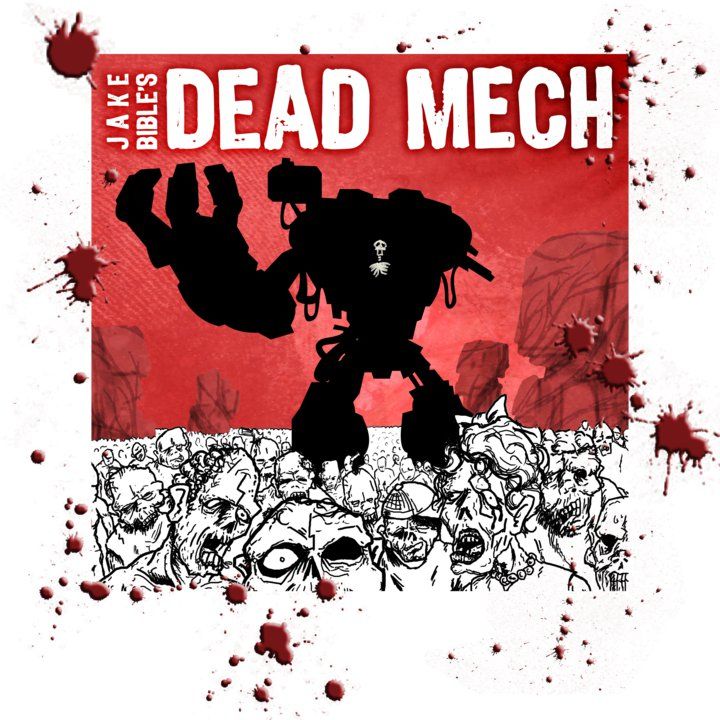 JAKE BIBLE is a writer living in Asheville, NC. He his the author of The World's First Drabble Novel, DEAD MECH, which is currently being released as a serialized audiobook at jakebible.com, podiobooks.com and in the Library Of The Living Dead podcast. DEAD MECH is a high paced, ultra-violent, scifi-horror story pitting zombie hordes against futuristic giant, robotic battle machines in an Apocalyptic wasteland populated by feudalistic city/states, cults and cannibals. It asks the question: What happens when a human mech pilot dies and becomes a zombie? Dead Mechs are born! Mr. Bible has been a zombie fan for years and his most recent zombie story, "Zombie Blues", is available in the April 2010 issue of Necrotic Tissue. For more information about DEAD MECH and to find out what a Drabble Novel is, go to http://jakebible.com. Feel free to reach out to him on Twitter (@jakebible) or his Facebook fan page (http://www.facebook.com/pages/Jake-Bibles-Wasteland/).
JAMES ROY DALEY is the author of The Dead Parade and editor of the zombie series, Best New Zombie Tales. His zombie fiction can be found inside 'History is Dead,' as well as the upcoming anthologies, 'The Zombiest,' and 'Through the Eyes of the Undead.'
JAMES MELZER is the author of the forthcoming novel ESCAPE (March 2011 Permuted Press/Simon & Schuster), the first book in The Zombie Chronicles Trilogy. The novel can be heard for free right now on his website, where you can also find lots of other free material, as well as his interview series, UNLEASHED. http://jamesmelzer.net/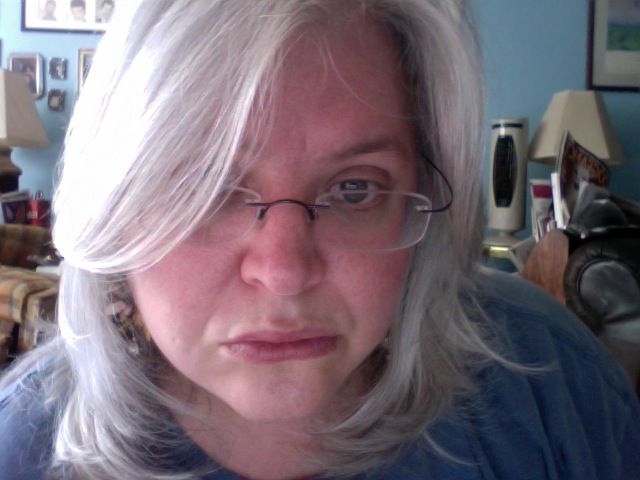 Freelance writer JAN KOZLOWSKI fell in love with the horror genre in 1975 when the single drop of ruby blood on the engraved black cover of Stephen King's Salem's Lot mesmerized her into purchasing it. She began writing horror for her own amusement almost immediately, but didn't begin publishing it until she sold her first story, Psychological Bacchanal to the EWG E-zine in 1997. Her short story, Parts is Parts, won awards in both the International Writing Competition sponsored by DarkEcho's E-zine and Quoth the Raven's Bad Stephen King contest. Another short story, Stuff It, was sold to an independent film producer and went into production as a movie short called Sweet Goodbyes. She is also proud to have her zombie stories included in two amazing anthologies- Show Time in Remittance Girl's A Slip of the Lip Anthology and First Love Never Dies as part of Lori Perkins' Hungry for Your Love: An Anthology of Zombie Romance.  For more information, stories, blogs and gooey zombie goodness, check out Jan's websites www.jankozlowski.com, www.butshekeepsanicelawn.com, follow her on Twitter @jankozlowski or friend her on Facebook jan.kozlowski
JASON NAGY:  After watching Dawn of the Dead at an early age I was smitten.  Or scarred.  I guess it depends on who you would ask.  Being only seven, that movie and the concept of zombies forever burned itself into my brain.  Dreams of zombies were common then and continued throughout my life.  My zombie contingency plan was established at a young age and I was constantly sizing up my surroundings in case of an attack.  Now, nearly 30 years later, I have combined my two favorite pastimes together: zombies and toys.  Launching the website zombiesandtoys.com in 2008, it originally began as a place where I would simply post zombie news I stumbled upon.  While that is still the root, it has become a type of network for zombie fans of all types.  In addition to news about movies, books, and games, we also feature interviews with artists, authors, toy designers and more.  We have contests every month where we give away video games, toys, books, and movies.  Our Facebook page has become a place where fans communicate and share ideas.  And, of course, we also feature The Zombie Toy Store.  There, you can find zombie toys of all types.  Plush zombies, crafts, exclusives, vinyl art zombie collectibles, vintage zombie toys, designer toys, and more can be found in The Zombie Toy Store.  No stone is left unturned in our search for new zombie toys.  Links: Facebook = http://www.facebook.com/pages/Zombies-Toys/90090645908?ref=mf
Twitter = http://twitter.com/zombiesandtoys Homepage = www.zombiesandtoys.com
J L BOURNE: Born in a small town in the rural south, J.L. Bourne balances his time as an active duty military officer with writing fiction based in a post-apocalyptic world overrun with the dead.  His cult classic first novel, Day by Day Armageddon is the Permuted Press number one best seller for 2008 and 2009.  The sequel, Day by Day Armageddon: Beyond Exile, is scheduled for release everywhere by Pocket Books on July 13, 2010. http://www.JLBourne.com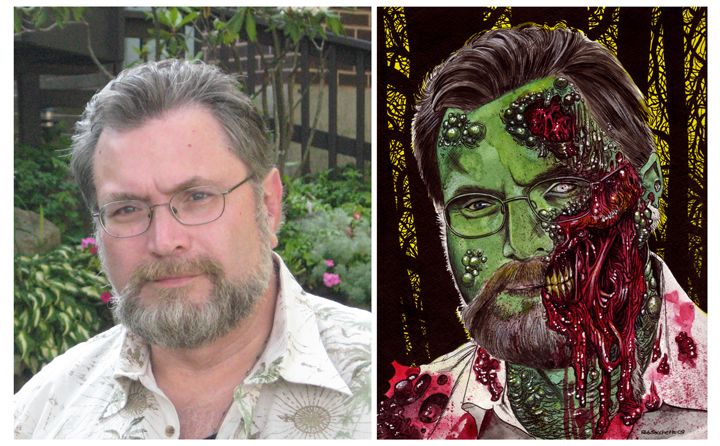 Jonathan Maberry is the New York Times bestselling, and two-time Bram Stoker winning author of the Joe Ledger series of Novels, Patient Zero (St. Martins Minotaur, 2009), The Dragon Factory (St. Martins Minotaur, 2010) and King of Plagues (St. Martins Minotaur, 2011); The Wolfman (Tor Books 2010); Rot & Ruin (Simon & Shuster, October 2010) and Dust & Decay (Simon & Shuster 2011).
His nonfiction works include Zombie CSU: Forensics of the Living Dead (Citadel 2008); They Bite! Endless Cravings of Supernatural Predators (Citadel 2009); The Cryptopedia: A Dictionary of the Weird, Strange, and Downright Bizarre (Citadel 2007) and Wanted Undead or Alive: Vampire Hunters and Other Kickass Enemies of Evil (Citadel 2010).
His work for Marvel Comics includes issues of The Punisher, Marvel Zombies Return, The Black Panther and Doomwar.
His short story, Family Business, is featured in Christopher Golden's zombie anthology, The New Dead (St. Martin's Press 2010)
Comments Closed
19 Responses to Why Zombies? – Part 1