STILL SCARY AFTER ALL THESE YEARS
With Halloween right around the corner and zombies shambling in the direction of box office gold, I thought it would be a nice time to let the BIG SCARY BLOG live up to its name.  I asked several of today's most important authors of horror fiction to discuss the genre.  Joining me today are Del Howison, Joe Lansdale, Ramsey Campbell, Christopher Golden, Deborah LeBlanc, Scott Nicholson, Ellen Datlow, Ray Garton, David Wellington, and Joe Nassise.   There's a lot of eye-opening stuff here.  Full bios for each of my guests are provided at the end of the blog.
JONATHAN MABERRY: Why the hell do so many readers shy away from the word 'horror'?  Why does the genre have such a bad rap?
DEL HOWISON: Two things here. Publishers are the main folks who shy away from the word "horror". Readers who shy away do so because they've been fed too much shitty crap slasher stuff and told that was horror. So they really don't understand the difference between horror and horrible.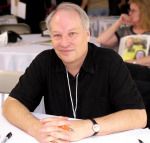 JOE LANSDALE:Â  I think it has a bad rap because most people don't know how varied it is, and all they see is blood and guts. Some of the reputation has been earned. So much of what's out there is crap, but as Ted Sturgeon said some many years ago, 99 percent of everything is crap, and he was right. Also, the term horror narrows the focus of a story in most readers minds, and the writer narrows it his or her self. Again, back to Sturgeons Law about crap. I've always thought that any genre you can easily name is not a good idea. A writer who is hard to peg is better. I've tried to be that way in my career. My final take is I am not ashamed of the name horror or my horror work, but I don't want to be exclusively a horror writer, or any kind of writer. Good work should be good work. I really don't like the labels.
RAMSEY CAMPBELL: Like science fiction (and very possibly other fields too) it suffers from comments by the ignorant who mistake themselves for informed. It's too often identified with its worst examples or with those aspects of the field that are most readily perceived. That said, it's often in the business of going too far, and that's always going to bother some people. Of course once the taboos are broken the works responsible tend to become accepted, even nostalgically so. I once suggested that one definition of a ghost story seems (on the basis of wide usage) to be "a supernatural horror story over a certain age". I wonder if sometimes the immediacy of its power prevents horror fiction from being immediately accepted. Look at the contemporary reactions to (for just a few examples) Arthur Machen's horror fiction, the EC Comics of the fifties, the early Hammer films and, most recently, Lars Von Trier's Antichrist (unquestionably a horror film, and even more generic than his previous work The Kingdom).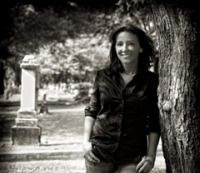 DEBORAH LeBLANC:  In my opinion, there are two contributing factors that cause people in general to shy away from horror. Hollywood and a shrinking reader pool.  Whether due to public demand or a redirected marketing strategy, Hollywood has ostentatiously redefined the horror genre. Their focus seems to be on an overdose of blood, guts, and gore that is constantly shoved into the viewer's face. There was a time when movies like THE SIXTH SENSE would have been labeled horror. In today's market, it's tagged as a psychological thriller, and movies like SAW and HOSTILE are considered 'true' horror. All that said, it's little wonder that many readers shrink away from any book labeled horror, for the word invokes images of severed body parts and disemboweled, partially clad idiots who had no business being in that building—cabin—forest—in the first place.
CHRISTOPHER GOLDEN: Well, stuff like SAW 7 doesn't help.  Most readers who claim not to like horror would quickly discover exceptions to that rule if put to the test.  A ghost story they liked, for instance.  But then we get into the argument about what defines a horror story.  For the most part, it's pure ignorance.  People who don't like blood and gore and haven't given the rest of it much thought simply lump anything labeled "horror" in with those things that turn them off.  And, honestly, part of the blame lies with publishing.  When horror had its heyday back in the 80s, publishers jumped on board the same way they've jumped on board urban fantasy and YA in the last few years, and with much the same result.  There was more good horror, but there was also a hell of a lot more crap.  Bad writing, lame plotting, gore for its own sake.  It drove a lot of people away.  Movies haven't helped, as the stuff labeled horror in the theatre is often substandard crap, these days frequently made by people who don't know anything about horror.  Anyway, back to present-day readers.  A lot of them read Douglas Preston & Lincoln Child, or John Connolly, and don't know they're reading horror stories.  They read James Lee Burke stories that have ghosts in them and don't realize that there are a LOT of great novels out there about ghosts that they'll never read because it might say "horror" on the spine.  Urban fantasy, the same deal.  People who read Charlaine Harris might really like Lumley's Necroscope, for instance, but would never read it because of the cover art.  The label horror has been largely jettisoned, particularly in stores.  Urban fantasy, supernatural thriller, dark fantasy.  These are all legitimate categories, but in amongst them are also horror novels hiding from the word.  Until there is some kind of concerted effort to change the public perception of what a horror story is, that's not going to change.  And given how many people LOVE the kind of horror that makes the average reader shy away, it won't change any time soon.  Horror, as a category, is narrowing dramatically.
 
 
SCOTT NICHOLSON: I think it's a still a hangover from the deluge of crappy 1980s paperbacks and the modern view of horror as portrayed in movies that is more accurately described as "torture porn." The term is so broad in both a descriptive sense and the types of material that people shove under the umbrella that it's no wonder people are confused and it ultimately fails as a description of a literary genre. Where else would you find Scooby-Doo, Count Chocula, Hannibal Lector,and Edward Cullen at the same cocktail party?
.
.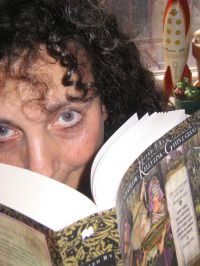 ELLEN DATLOW:  I think it's because they perceive "horror" as being the equivalent of slasher/torture-porn movies and so they think that's what most horror novels/stories are. The violent brainless movies out there have subsumed  the good stuff.

RAY GARTON: Well, for one thing, the word "horror" is a pretty hard thing to find these days.  Nobody wants to use the word anymore.  Unfortunately, horror tends to be its own worst enemy.  The only exposure most people get to the horror genre is in movies, and horror movies have never been worse than they are right now.  They suck.  And now that Michael Bay is involved, "suck" isn't a strong enough word.  We'll have to come up with a new word for what Bay is doing.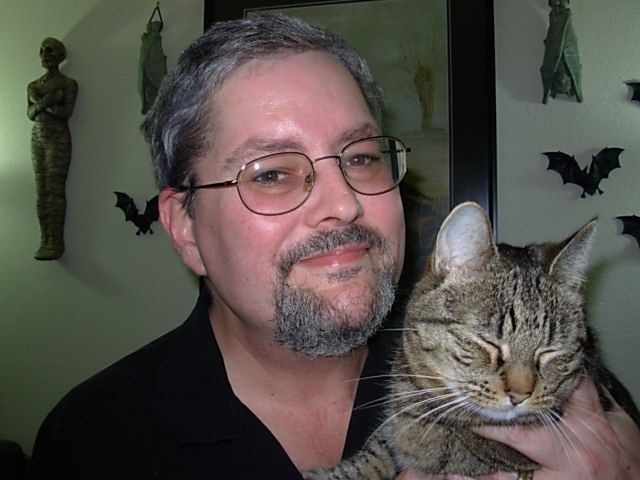 Horror is a broad spectrum, from the quiet, chilling story to the hamfisted gorefest.  It appeals to different people for different reasons.  Unfortunately, it seems that so often, horror is geared toward one group — the lowest common denominator; the people who just want to see horny, attractive teens or twenty-somethings get slaughtered; the fourteen-year-old boys hoping to see somebody do lasso tricks with somebody else's intestines.
Another problem — particularly in horror fiction — is that horror fans are writing for horror fans.  Stephen King virtually invented horror fiction as we know it today, but he didn't do it writing for horror fans.  He did it writing for readers — for people who wanted to read a good novel, not people who wanted to read a good horror novel.  He wrote about real people in real situations, people and situations we all recognized and identified with, and then he injected elements of horror into those situations.  He appealed first to people who like a good story, and then he blindsided them with horror.  Right now, Leisure Books is producing a lot of horror fiction, but they're aiming it at horror fans.  Horror has largely become a kind of closed community.  I don't see any horror out there that's being written for people who don't read horror.  That produces stagnation.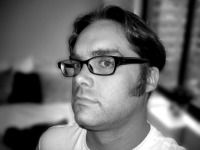 DAVID WELLINGTON: Horror almost died in the '90s, back when it flooded the market to a point where people just got sick of it.  We had a chance to reverse that in the last ten years but horror writers and especially the professional organizations pretty much screwed that up.  I blame Splatterpunk, which transformed horror from the most respectable of the genres, with a mass audience, into a very antagonistic niche market.  The problem is, nobody ever grew out of Splatterpunk–at least, not on our side of the word processor.  The attitude among horror professionals seems to be that this is just a hobby genre, that it shouldn't be taken seriously.  The fans were there, and ready for the next Clive Barker to come along, but he or she never did.  So we really dropped the ball.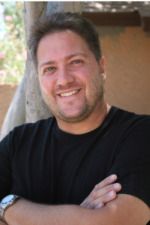 JOE NASSISE: Simply put – quality.  Too much of what is published today as "horror" is nothing more than juvenile crap.  Sorry to be the one to say it, but someone has to.  Much of today's so-called horror ignores the basics of good storytelling, the basics of good writing, and focuses instead on "going for the gross-out," as Stephen King once called it.   How much blood can be thrown on the page?  What new and unique way can this character be killed?  That doesn't take talent or craft, but simply imagination.  And imagination is not enough, in and by itself, to produce quality fiction.  Just because it says horror on the spine of the book does not mean that the writer is given a free pass to ignore those elements of the writing craft that make a novel worth reading.  If you want to gross out your reader, fine, do so, but make certain that you first and foremost have characters that people empathize with, an intriguing plot that draws the reader into the story, strong motivations and authentic dialogue and …well, you get the idea.  If the story is well crafted and well executed, then the horrific elements will have an impact on the reader.  And isn't that what storytelling, regardless of the genre, is all about?  Impacting the reader?
MABERRY: What defines a story as 'horror'?
HOWISON: One's gut. You know it when you read it or see it. Douglas Winter wrote a silly little essay onetime about Horror not being a genre because you can find horror in other genres. That's complete nonsense as I can find mystery or comedy in other stories but it doesn't make them a comedy or a mystery or stop comedy and mystery from being genres. Too many people bought into that idea. Horror is a genre and fans know it when they read it.
LANSDALE:Â  I think it's attitude. The problem with most horror work is it has only one intent: to be horrifying. That's its limitation.
CAMPBELL: The communication of exactly that emotion, I'd say. But I'd also say disquiet or unease or spectral terror or (and here I'm off on my favourite steed) the attempt to convey awe, for which some of the greatest stories in the field attempt to reach. My definition of horror fiction appears to be wider than some practitioners or fans feel is reasonable. For me the field can encompass all those elements and work as social comment too, or comedy, or tragedy. Perhaps I can best define what I'm about by citing a few books not normally listed as horror that I'd claim for the field: the first three crime novels of John Franklin Bardin, Kazuo Ishiguro's Never Let Me Go, Beckett's The Unnameable, Jose Carlos Somoza's The Art of Murder, Peter Ackroyd's Hawksmoor…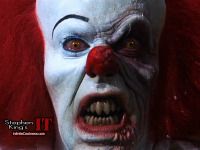 LeBLANC:  For me, a horror story is one that is able to get into a reader's psyche and touch their core phobias, their hidden and unspoken fears. Then it pushes those fears to the surface and forces you to look them full in the face. It 'speaks' of things we're often too afraid to mention, and it boldly answers 'what if' questions that we dare not contemplate. "What if spirits could communicate with a young girl through a television set, then physically capture her? What if a young boy had the ability to see dead people and the only person capable of helping him come to terms with that ability is a ghost?" Horror dares to look behind the curtains that separate this world from the next, sanity from insanity, and normalcy from the macabre.
GOLDEN:  To people in publishing, the answer would be different.  To me, horror has always been defined by purpose.  If the author's intent is to frighten or terrify or horrify–and they succeed–then it could be a horror story.  Some would say the presence of the supernatural makes it a horror story, but these days the category simply isn't that inclusive.  On the other hand, a non-supernatural story about a psycho killer, if it's particularly gruesome, could be a horror novel.  If not, it could be a mystery.  So, as noted, the author's intent is the most decisive factor.
NICHOLSON: Because it's so personal, I can only speak for myself. I like a feeling of being unsettled, a sense of dread, a view that all is not right and larger forces are shaping the world. I am ruled by emotions and the emotional, psychological, and spiritual aspects are always more appealing to me than the predictable kill-by-numbers plots. I still like theme, a purpose to the story beyond entertainment.
DATLOW: For me, it's any story that imparts a deep sense of unease in the reader. This can be through supernatural or psychological (or both) events/behavior in the individual tale.
GARTON:  Everybody has their own definition.  My rule of thumb is that a horror story involves some element of the supernatural, but that doesn't really work because there's plenty of non-supernatural horror out there.  Over time, I've come to view horror less as a genre as more as an element of storytelling.  There are plenty of non-horror novels out there than include horror. Joseph Heller's Something Happened is most definitely not a horror novel, and yet it's one of the most disturbing, frightening, and horrific novels I've ever read.  Requiem for A Dream is not a horror movie, and yet … it's a horror movie.  Horror pops up in all kinds of places.  In fact, I often find it to be more effective when it shows up somewhere other than in horror fiction or horror movies.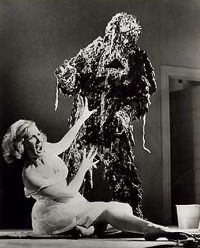 WELLINGTON: Which shelf it's on at the bookstore.  That's really the only definition that matters.  If you want some kind of new critical, reader response-based answer, I guess it comes down to a pessimistic attitude about life–they really are out to get you.  That's the only definition that includes everything we would call horror, really.  Otherwise it's an incredibly broad category, with all kinds of sub-genres and specialties.  You've got naturalistic police procedurals about serial killers mixed in with books about women who only have sexual desire for dead things, psychological ghost stories rubbing shoulders with poetry about vicious werewolves.  Horror is the oldest genre and it has grown to cover almost every kind of story imaginable.
NASSISE:  For me, a horror story is one that evokes a feeling of fear, of dread, in the reader.   It is really that simple.  Without that emotional reaction, I don't think you have a horror story.
MABERRY: Who is writing good horror today?
HOWISON: Simon Clark, Robert Masello, Del James, John Skipp is back – Amen. But the real nice surprises are the female writers who can nail you down. Christa Faust – when she wants to, Maria Alexander, Lisa Morton, Heather Graham, etc.
LANSDALE:Â  Norman Partridge does good work in the field, but his work is broader than that these days. He just doesn't do enough. Allyson Bird is doing some really interesting stuff. Brian Keene is good, and a lot of his work fits the Horror label well, but it's creative and exciting and fills all the bills for the tag horror, and in such a way as to wear it proudly.
CAMPBELL: Reggie Oliver is rooted in the best British traditions but has enlivened them with his own vision. M. John Harrison handles occult themes with a remarkably bleak contemporary vision that's inextricable from his observation of life. Joel Lane is equally keen-eyed and uses the fantastic to illuminate social and political issues that beset us. He's hugely well-read, not just within the field, and has subsumed what he's learned so thoroughly that I for one can't detect the influences, just the achievement. Mark Samuels is Britain's master of urban weirdness (difficult to differentiate from urban horror, and there's some of that in his work, but he often uses mundane life as the seed of a decidedly personal, though by no means unpersuasive, view of the world). Thomas Ligotti is the American equivalent, which is to say he's unique too, and a true visionary. Gary Fry uses his considerable knowledge of psychology and philosophy to produce horror fiction that's intellectually very stimulating. Lisa Tuttle may be too original and intelligent and literate to have any obvious imitators, but besides having all those qualities and a highly individual vision she does what all good horror should do, however you define it: disturb. There are many others – the field's pretty vital right now, and don't let anyone tell you otherwise. I wish we saw more from Terry Lamsley and Dennis Etchison and T. E. D. Klein.
LeBLANC:  The greatest challenge I've seen amongst horror writers is their utter commitment to the word 'horror.' It's almost as if some writers fear that if they label their work anything but horror, they'll forever be seen as a traitor to the genre. In my opinion, nothing could be farther from the truth. We might write for a living, but, in truth, MARKETING is the real name of this game. It's one of the reasons I fought so hard to keep my covers understated, more mysterious looking than in-your-face scary. A romance, mystery, thriller reader is more apt to pick up a book with a mysterious-looking cover than one that shows a giant snake burrowing into its victim's entrails. And as for genre titles, I've experimented with them ad nauseam. I've done hundreds of book signings around the country and time after time the following proves to be true. If a customer comes to the signing table and asks, "What kind of book is it?" my answer affects the outcome every time. If I say the book is a supernatural thriller or paranormal suspense, there's a 95% chance I'll sell a copy of the book to that customer. If I call it horror, however, the opportunity to make the sale immediately shrinks to 10%–if I'm lucky.
GOLDEN:  Dan Simmons' THE TERROR was great horror, though most people who read it probably wouldn't admit it was a horror novel.  I think Stephen King is still the greatest.  DUMA KEY was excellent.  Joe Hill doesn't strictly write horror, but he's damn good.  Gary Braunbeck.  James A. Moore.  Tim Lebbon, when he writes horror.  Sarah Pinborough.  In the last decade, my favorite was probably Graham Joyce, but Graham's last few adult novels weren't really in the genre.  If I'd been making this list a few years ago there would have been a lot more names, but a lot of those folks aren't writing horror, per se, anymore.  On the other hand, there's horror IN the novels of a lot of writers I read faithfully, like Preston & Child, Neil Gaiman, and more.  Also, a lot of the best horror I read comes in short story form.  Lebbon, Moore, and I edited a book recently called BRITISH INVASION, and there are some wonderful stories in there.
NICHOLSON: Well, I have too many friends in the genre to really name names because I'll inevitably leave someone out. But, generally, I like what the women writers are serving up these days. Maybe it's because there's not a macho, competitive style to their writing and there's often a more intimate, insidious, personal exploration of fear. Alexandra Sokoloff, Sarah Langan, and Deborah LeBlanc are proof that horror doesn't have to have "balls." But they can go for the jugular when needed. That said, I think Shirley Jackson is the greatest horror writer ever.
DATLOW: Laird Barron is writing excellent short fiction. I've been following his stories since I first read him in F&SF and have been commissioning stories from him for my anthologies (and for SCIFICTION, before it folded).  His work is varied in tone and subject matter and he's excellent at characterization and with descriptive imagery. I think he may be have been influence by Lucius Shepard, another great writer of horror (as well as fantasy and sf and mainstream).     Nathan Ballingrud is also writing short fiction that interests me a lot, as is M. Rickert, Elizabeth Hand, Glen Hirshberg, Margo Lanagan, and Barbara Roden.  They're all masters of atmosphere—some of them write sf/f/h, and this fact: that they move easily through the genres to be gives their writing a richness and depth that a lot of writers who specialize only in horror lack.
For the for first time in ages, most of the stories I've chosen for my Best Horror of the year (new series,  with YBFH dead) are by writers I've never taken stories from before.  You can see the TOC on my lj blog to check them out. The book will be out in October from Night Shade.
GARTON:  I'm going to have to dance around this question.  I haven't been reading horror for quite a few years now.  Every now and then, I'll read something, but with no regularity.  I've fallen out of touch with who's writing what these days.  My interests have been leading me in other directions.  These days, I read far more crime fiction, thrillers, non-fiction, and old stuff by dead writers than horror.
WELLINGTON: You mean besides you and me?  Sarah Langan consistently blows my mind.  Brian Keene does a great job.  And Ramsey Campbell is still out there plugging away, so we have one of the great geniuses of 20th century literature on our team.  The real breakout titles, of course, are coming from outside the genre, from authors who will never consider themselves horror writers, like Cormac McCarthy and Scott Smith.  Say what you like about poaching, but The Road was the best horror novel of 2006 by a ridiculous margin.
NASSISE: John Connolly – While most people would label him as a mystery writer (and rightly so) I think John is a terrific example of someone who has infused that essential element of evoking fear and/or dread in his tale and therefore could just as easily be labeled a horror writer.  His Charlie Parker series, particularly the first few books, are full of quiet moments that touch on the edge of the supernatural, that evoke the sense that there is something more out there, something that has suddenly taken an interest in Charlie and, by extension, the reader.
Caitlin Kiernan – A phenomenal writer who doesn't get the public recognition she deserves for her work, Kiernan is a deft hand at creating worlds in which the supernatural is alive and well and hungry.  She's the type of writer that can make me doubt myself and throw up my hands in despair at ever being so good.  Her Darcy Flammarian stories, featuring an albino teenager who speaks to angels and slays monsters lurking in human guise, are crafted extremely well and her novel length works, particularly her latest, The Red Tree, are fabulous.  She's a writer who cares about every word that goes on the page, it seems.
Tim Lebbon – While he has turned to writing fantasy lately, I think Tim Lebbon is another writer who understands just what is necessary to make a horror novel stand on its own two feet.  His 2002 novella White was a study in that form and his recent Hidden Cities series that he is writing with Christopher Golden is an artful blend of fantasy and horror.
MABERRY: What doesn't the general public know about horror?
HOWISON: That it is fun. That it is just as, if not more, difficult to write good horror as it is to write good "literature". That it is SUPPOSED to bother the reader.
LANSDALE:Â  That it is so varied. A lot of writers have to accept the fact that the attitude that is horror, because that's what makes a piece horror more than anything else, attitude, isn't for everyone. They don't like the feeling, the subject matter. Which is a different thing than thinking the field itself is lesser, though the two ideas are often lumped together. You do your work. No one made you become a writer, so quit whining. It is what it is.
CAMPBELL: How great its range is, at least as I define it – see above. And how much of it is published or painted or filmed or composed without being marketed as part of the genre. A very recent example is Lars Von Trier's powerful film Antichrist, which involves such generic elements as a hidden room, a journal that reveals a disturbed mental state, research into witchcraft and manifestations of it.
DATLOW: That a large percentage of the fiction they regularly read could be considered horror (at least to me).
GOLDEN:  That it's more than blood and guts and monsters.  Not that I don't love monsters.
NICHOLSON: I try to avoid the defeatist, picked-on attitude that pervades the people who consider themselves the core of the genre–"Nobody understands horror, this stuff is too extreme for New York, we have to preserve the small press at all costs, you're obligated to buy lousy magazines so we'll have a genre." In the marketplace of ideas, you simply cannot squelch or suppress brilliance. The stuff getting out there in dozens of categories that draw on the traditional horror elements–shock, terror, fear, the supernatural, the spiritual, the unknown–is plenty of proof that these core hungers never go away. I've said it before: Horror will do fine no matter what the "public" thinks, or what New York does, or which writers come and go. Horror simply doesn't care.
GARTON:  Horror does not have to — and at this point, should not — include a group of horny, attractive teens or twenty-somethings who encounter a killer, a curse, or some other menace.  When you encounter a horror movie or horror novel that does this, avoid it.  This is bad horror.  If someone popped up in science fiction right now with a novel that was the literary equivalent of a Flash Gordon serial or a Buck Rogers comic strip, he probably would be laughed out of the genre.  But for some reason, in horror, people are allowed to bludgeon the scant remains of this particular dead horse over and over and over, and worse — they are rewarded for it.  Once again, I refer to Michael Bay.  Rather than coming up with new ideas, new stories, what does he do?  He remakes stuff that wasn't any good in the first place!  Horror is not mad slashers, it is not horny teenagers, and if people would stop giving their business to this crap, maybe — maybe — it would go away.
WELLINGTON: There's very little outreach from the professionals to the public.  That's a problem with books in general, though.  If you asked, "why doesn't the public know about horror movies" everyone would laugh.
NASSISE:  That horror on the page doesn't necessarily equate to the horror on the movie screen.  That a horror novel doesn't require blood and guts and supernatural creatures running willy-nilly about the pages of the book to be a horror novel.  That you are probably reading an author right now that could be labeled a horror writer and you more than likely don't even know it.
MABERRY: What needs to be done to draw more mainstream readers to horror?
HOWISON: Mainstream publisher to realize how they can make money publishing and promoting it.
LANSDALE:Â  It needs to quit being about horror and horror has to become a component. THE SHINING is an example of a horror book that transcends, as is THE STAND. They are horrific, but they are character driven pieces as well, and the sets pieces have something going on in the scene other than the scene. In fact, these two books are prime examples. THE HAUNTING OF HILL HOUSE by Shirley Jackson. Quieter than King, but horror and literature at the same time. In other words, an engaging story well written with interesting and believable characters welded to style, and in this case, an undercurrent of dread.
CAMPBELL: Persuade them it's something else. Or, better still, nothing at all. They'll come if they want to. The field shouldn't change in order to attract them. The best work in it never has.
GOLDEN:  Oh, all of them, for sure.  And it's already there.  In fact, my point through all of this has been that I think most horror has been absorbed into these other genres, leaving only the most fundamental horror novels behind, which has further solidified readers' presumption that horror is only THAT.
NICHOLSON: Nothing more or less than awesome, can't-put-'em-down books that inspire people and keep them turning pages and has them thinking about the stories long after they put them down. Write a life-changing book and it doesn't matter what the label is.
DATLOW: I think a lot of mainstream readers are reading horror (as mentioned above)—but it would help if the best of horror could be impressed on
Them… I think the Shirley Jackson Awards is trying to do this by including literary horror in its short lists.  This goes both ways. Why aren't horror readers reading the great horror novels and short stories out there?
GARTON: As I said earlier, mainstream readers are being completely ignored by horror.  And I don't mean by horror writers alone — horror publishers are guilty of this.  If you want more mainstream readers, you have to pursue them.  We can't address how to pursue them until someone finally agrees that the pursuit should be engaged.  So far, no one has done that because the genre is too busy warming up the same formula for its own babies.
WELLINGTON: They're already here.  They just read vampire-shaggers and urban fantasy and stay away from what most horror writers want to write.  It's up to this generation of writers to get over their exclusivist, private club mentality and adapt to the audience that exists, and stop writing to the audience they wish existed.
NASSISE:   That's a tough question.  On one hand I think the cream always rises to the top – authors like Dan Simmons and Peter Straub aren't having a hard time finding mainstream readers.  On the other hand, there are quite a few excellent writers that work in the horror genre that the mainstream public isn't even aware of and that's a shame.  I think it is the job of everyone who writes and reads horror to intelligently discuss the books that they find interesting and entertaining.  Talk about them on your blogs, recommend them to friends, share them on social media sites – do what you can to spread the word and bring them to the attention of others.  Maybe it's a pipe dream, but I like to think that if we all did that on a regular basis then an understanding and awareness of horror as a genre would slowly but surely result.
MABERRY: Horror overlaps many other genre (fantasy, science fiction, mystery, etc.)Â  Which cross-genre blend holds the most promise?
HOWISON: All of them. Horror, like mystery or comedy, can go anywhere and fit anything. It's fine writing that makes things happen.
LANSDALE:Â  You shouldn't think of it as a blend, but as a story, and if you use other elements okay, but if you do it this way, that's just welding, say a horror story to a western, which I've done. But that's limited. It's best when there are many factors and they arise out of the story naturally, not by any design to weld mystery to horror to western to s.f. and so on. A book of mine, THE BOTTOMS, was marketed as a mystery, appealed to horror readers, and got a lot of literary attention. It has elements of many genres, but I didn't sit down and decide to weld anything together. That has seams. I just wanted an organic story, and I let it grow.
CAMPBELL: I think they've all demonstrated far more than promise. Let's not forget comedy, from the black slapstick of the Final Destination films (some of which have setups worthy of Keaton) to the comic nightmares of the League of Gentlemen. Me, I'll lay claim to the comedy of paranoia.
LeBLANC:  Without question, romance, then mystery.  In romance, I think many of us hold some sort of guilty pleasure fantasy that's so far 'out there,' it can only be fulfilled by adding a supernatural/paranormal element. The series TRUE BLOOD certainly speaks to that hypothesis. As for mysteries, what better way to broaden the complexity of a puzzle, which most mystery readers enjoy, than to include a character (ghost, vampire, etc.) and/or events that almost have a footing in reality?
GOLDEN: A book has to succeed on its own merits, no matter what it says on the spine.
NICHOLSON: If I were a publisher, I'd call things "dark fantasy" and "paranormal" and–actually, I'd just call everything a "thriller" and be done with it. The "paranormal" field is already swollen with crap and will be this decade's version of 1980′s horror, and that's not even counting all the books under contract that will flood the shelves in the next few years. Cash the checks now, baby, because that ship goes down with all hands.
By the time some marketing whiz identifies a trend, it's already artistically dead and the next thing is already well underway. I hear too little conversation about writing great literature. All I hear is "What's hot, what do I label something to get an agent to read it, how much should I Tweet each day to keep an audience?" If we had any guts, we'd be defying the industry, not bowing and scraping toward its lowest expectations. As technology changes the delivery systems, maybe we'll see more creative bravery than we do today.
After studying the business for years, admittedly from the periphery, I finally realized that the editorial level is the only place in the entire industry chain where people can spend money that's not theirs, and therefore they wield a vast amount of influence, as do the agents who have swollen heads from the power of being gatekeepers. Everyone else–from writer to bookstore owner to that rarest commodity, the reader–has to make careful choices about spending their money and want to get their money's worth. Sure, editors complain that they have to fight a sales staff to get books out, but we've gotten to the point where many, if not most, agents aren't even polite enough to send you a form rejection. They don't even acknowledge the writer at all, not even to say "Sorry." And these are the people who are defending our literary values and are entrusted with delivering worthwhile products to the reading public?
Even worse is that writers roll over and take it, little puppy-dog tails wagging in hopes that a crumb drops from the table. Just watch them at conventions when an agent walks through the bar. Make that drink a double, bartender, and put it on someone else's tab. If we want to blame Amazon for the "problems of the industry," maybe we all aren't looking deeply enough in the mirror.
DATLOW: The overlap of genres has been going on for decades. The "mystery" has been combined with horror in the serial killer subgenre. SF/horror has been around for decades too, from John W. Campbell's classic novella "Who Goes There"? which was adapted into movies twice in The Thing.  Also, "The Fly" by George Langelaan, I Am Legend by Richard Matheson, The Body Snatchers by Jack Finney. So this blending has always been going on and will continue.
GARTON: Horror fits just about anywhere.  Elements of horror are being used in romance, for crying out loud.  To appeal to more mainstream readers, horror publishers need to allow writers to relocate horror to other settings.  Horror is very portable.  I have no idea which cross-genre blends hold the most promise, only that horror needs to come out of its rut and move around a little.
WELLINGTON: Certainly horror romance has been eating everybody's lunch for years now.  Attempts to jump start dark fantasy, even by really good, smart authors have largely failed.  Science fiction is in far more trouble than horror, and the mystery writers are even more exclusive than we are.  I think the big cross-over is going to come from one book, not a movement, and it's going to be because an author had a fantastic idea.  It's my belief that writing specifically to a genre will always fail.
NASSISE:  I don't think it can be narrowed down to just one.  Science fiction has long been married with horror, but that doesn't mean that mystery writers or romance writers or even western writers can be overlapped with horror – they have and certainly can.  Paranormal romance writers have shown that the elements of horror fiction can be blended with romance and done it in such a way that it has become a genre all its own.  I mentioned John Connolly earlier in this interview and I think he's an excellent example of a writer who understands how to blend one genre with another.  But what makes John's fiction excellent isn't the fact that he has paired two genres together, but that he writes quality fiction.
MABERRY: Hit me with a closing remark on any topic we haven't covered.
HOWISON: Originality is the bane of horror's existence. Too many folks want to take the easy route and repeat or gross out. No more sequels. No more redos. William Nolan once told me that if you want to write horror you should read – everything and anything that isn't horror.
LANSDALE:Â  All I can say is all these labels are limiting. You start feeling it necessary to defend them, or to be part of them. One reason so many good horror writer went to seed in the eighties is they kept trying to do and say the same thing in the same way. No experimentation. Many "Splatterpunks" felt it necessary to fit that lable, or subdivision of horror, and they wrote primarily about splatter, and less and less about characters. Less style, less thematic depth. It killed a lot of writers off, trying to fit that proto-type. Nothing wrong with being purely a commercial writer. I've been trying to sell out for nearly forty years, but on my own terms. That's the hard part, doing it on your own terms.
CAMPBELL: Let's spend less time in feeling wronged as a genre. I often wonder if writers in all fields feel that way. Science fiction, for instance, is continually miscrepresented – take a look at the "As Others See Us" quoutes in Davbid Langford's Ansible. Me, I write horror and I'm proud to say I do. Others should be too.
LeBLANC:  I'll leave you with two.
If you're a writer, the fastest route to failure is doing nothing while your muse is off visiting some other writer. The simplest cure is to keep your butt in the chair, your fingers on the keyboard, and just write!
If you're a reader, you're one of a dying breed, so please help save the species. Read to your children. Encourage your friends to read. Give books for gifts instead of gismos and gadgets. And most importantly, don't stop reading!
NICHOLSON: It's easy to render this type of analysis because I am disposable to the industry, but for me, my gut check is to back it up by risking everything on the page. When the contracts dry up, when the books are out of print, when the paper goes to dust, what is the epilogue of your soul?
DATLOW:  I'd like to encourage horror readers to broaden their reading habits by giving material not published as horror a chance.  That's kind of the "agenda" I've given myself for my new  regular Cemetery Dance column: The Last ten books I've read.
GARTON: I keep hearing people say that the popularity of paranormal romance and urban fantasy are a sign that horror is back, that it's regained popularity.  This is not true, because neither of these genres are horror.  They use elements of horror, but they are different genres with different readers.  I've been told by some readers of my most recent two novels, "I picked up your book because it was a werewolf story, and I love werewolf stories.  But I couldn't finish it because it's not the kind of werewolf story I like.  It was too scary and bloody."  The readers of paranormal romance and urban fantasy are not looking for what straight horror has to offer.  The success of those genres does not signal a resurgence of horror.
WELLINGTON: The new blood in horror may not come from the pool of writers out there.  It might come from people working in comic books, or multimedia websites.  It's going to be very interesting to see where the genre goes in the next ten years–back into obscurity, or transforming into something wonderful and strange, like it has so many times before.
NASSISE:  There is a lot of talk in the publishing industry today about new ways of releasing content to the average reader, from multimedia web experiences to reading books on your mobile phone.  I think horror is the type of genre that directly lends itself to fitting into these new paradigms and would love to see more writers getting actively involved in making such projects a success in the future.
My guests this week on the Big Scary Blog:
DEL HOWISON is a Bram Stoker award winning horror editor, journalist and author. Along with his multiple Bram Stoker Award nominations he has been nominated for the Shirley Jackson Award and the Black Quill. His editing includes the Dark Delicacies anthologies (the third of which comes out sometime in August 2009) and The Book of Lists Horror. His short fiction has appeared in Midnight Premier, Traps, Midnight Walk, The Anthology of the Living Dead (set to come out in August or September), and Hot Blood 12 (for which his story was bought and used as the premiere episode of the NBC series Fear Itself). He has appeared in over a dozen film projects as an actor and owns Dark Delicacies – America's Horror Book and Gift store in Burbank, Ca. He can be found at www.darkdel.com
JOE LANSDALE: Joe R. Lansdale is the author of thirty novels and numerous short pieces, both non-fiction and fiction. He has won numerous awards, including THE EDGAR, seven BRAM STOKERS, and many others. His novella, Bubba Hotep, was filmed under the same name. His most current novel is VANILLA RIDE, a new Hap and Leonard adventure.
RAMSEY CAMPBELL: The Oxford Companion to English Literature describes Ramsey Campbell as "Britain's most respected living horror writer". He has been given more awards than any other writer in the field, including the Grand Master Award of the World Horror Convention, the Lifetime Achievement Award of the Horror Writers Association and the Living Legend Award of the International Horror Guild. Among his novels are The Face That Must Die, Incarnate, Midnight Sun, The Count of Eleven, Silent Children, The Darkest Part of the Woods, The Overnight, Secret Story, The Grin of the Dark and Thieving Fear. Forthcoming are Creatures of the Pool and The Seven Days of Cain. His collections include Waking Nightmares, Alone with the Horrors, Ghosts and Grisly Things, Told by the Dead and Just Behind You, and his non-fiction is collected as Ramsey Campbell, Probably. His novels The Nameless and Pact of the Fathers have been filmed in Spain. His regular columns appear in Prism, All Hallows, Dead Reckonings and Video Watchdog. He is the President of the British Fantasy Society and of the Society of Fantastic Films. Ramsey Campbell lives on Merseyside with his wife Jenny. His pleasures include classical music, good food and wine, and whatever's in that pipe. His web site is at www.ramseycampbell.com.
DEBORAH LEBLANC is an award-winning, best-selling author from Lafayette, Louisiana. She is also a business owner, a licensed death scene investigator, and an active member of two national paranormal investigation teams.
Deborah is the president of the Horror Writers Association, president of Mystery Writers of America's Southwest Chapter, and president of the Writers' Guild of Acadiana. In 2004, she created the LeBlanc Literacy Challenge, an annual, national campaign designed to encourage more people to read. She is also the founder of Literacy Inc, a non-profit organization whose mission is fighting illiteracy in America's teens. Deborah's latest release is WATER WITCH.
For more information, visit www.deborahleblanc.com and www.literacyinc.com.
CHRISTOPHER GOLDEN is the award-winning, bestselling author of such novels as The Myth Hunters, Wildwood Road, The Boys Are Back in Town, The Ferryman, Strangewood, and Of Saints and Shadows.  He has also written books for teens and young adults, including Poison Ink, Soulless, and the thriller series Body of Evidence.  He co-wrote the lavishly illustrated novel Baltimore, or, The Steadfast Tin Soldier and the Vampire with Mike Mignola. As an editor, he has worked on the short story anthologies The New Dead and British Invasion, among others, and has also written and co-written comic books, video games, screenplays, the online animated series Ghosts of Albion (with Amber Benson) and a network television pilot.  Golden was born and raised in Massachusetts , where he still lives with his family.  His original novels have been published in more than fourteen languages in countries around the world.  Please visit him at www.christophergolden.com
SCOTT NICHOLSON is the author of seven novels, six screenplays, five comic book series, four children's books, three story collections, two epitaphs, and a parched ridge of bad poetry. When not writing, Nicholson is an organic gardener, guitar picker, paranormalist, comic book and sports card dealer, father, and lover, in addition to portraying his cartoon self The Digger. His virtual existence resides at www.hauntedcomputer.com.
ELLEN DATLOW: Ellen Datlow has been editing short science fiction, fantasy, and horror for almost thirty years.  She was co-editor of The Year's Best Fantasy and Horror and has edited or co-edited many other anthologies, most recently The Coyote Road and Troll's Eye View (with Terri Windling), Inferno, The Del Rey Book of Science Fiction and Fantasy, Nebula Award Showcase 2009, and Poe: 19 New Tales Inspired by Edgar Allan Poe. Forthcoming are Lovecraft Unbound, Best Horror of the Year, Volume 1, Tails of Wonder and the Imagination (an all-genre cat story reprint anthology), Digital Domains: A Decade of Science Fiction and Fantasy, Darkness: Two Decades of Modern Horror, Naked City: New Tales of Urban Fantasy, Best Horror of the Year, Volume 2, Haunted Legends (with Nick Mamatas), and The Beastly Bride (with Terri Windling).  She has won multiple awards for her editing, including the World Fantasy, Locus, Hugo, International Horror Guild, Shirley Jackson, and Stoker Awards. She was named recipient of the 2007 Karl Edward Wagner Award for "outstanding contribution to the genre." My blog is at: http://ellen-datlow.livejournal.com/
RAY GARTON has written over fifty books, including the Bram Stoker Award-nominated Live Girls, and more recently, the novels Ravenous and Bestial.  Some of his work, including Live Girls, Lot Lizards, and the novella "Graven Image," are in the works as movies.  In 2006, he was made a Grand Master of Horror.  In February of 2010, Leisure Books will publish the paperback edition of his novel Scissors.  He lives in northern California with his wife Dawn and is currently at work on a number of projects outside the genre, as well as Lorelle's Place, the sequel to The New Neighbor.
DAVID WELLINGTON: David Wellington is the author of seven novels.  His zombie novels "Monster Island", "Monster Nation" and "Monster Planet"(Thunder's Mouth Press) form a complete trilogy.  He has also written a series of vampire novels including (so far) "Thirteen Bullets", "Ninety-Nine Coffins", "Vampire Zero" and "Twenty-Three Hours" (Three Rivers Press).  In 2004 he began serializing his horror fiction online, posting short chapters of a novel three times a week on a friend's blog. Response to the project was so great that in 2004 Thunder's Mouth Press approached Mr. Wellington about publishing "Monster Island" as a print book.  The novel has been featured in Rue Morgue, Fangoria, and the New York Times.  David is also doing one issue of Marvel Zombies Returns, this September's big comic book series, and my first werewolf novel, Frostbite, will be in stores in October. For more information please visit www.davidwellington.net
JOE NASSISE is an internationally bestselling author, writing coach, and blogger.  His latest Rogue Angel adventure, The Spirit Banner, will be out in January from Gold Eagle and his Jeremiah Hunt trilogy was recently acquired by Tor Books for publication in Winter 2011.  If you're looking to take your writing career to the next level, join him at RockYourWritingCareer.com where he helps fellow writers expand and improve their publishing presence.

Comments Closed
13 Responses to STILL SCARY AFTER ALL THESE YEARS