A Conversation with C.J. Box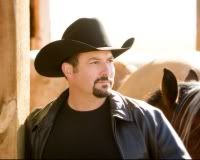 JONATHAN MABERRY: Most books can be labeled under several different genre/subgenre.  How would you classify your books?
C J BOX: Contemporary western novels, or maybe just crime novels.  Classification is tough with my books, but as I get older and publish more I'm less and less sensitive about labels.  Calling them mysteries is fine, even though I always think of who-dunnits as mysteries.  Crime novel is dandy, but the connotation is urban.   Maybe the best classification of all is "bestseller."
JONATHAN: Regional or Rural thrillers depend a lot on research.  How much did you know going in and how do you deepen your well of knowledge?
C J BOX: It depends on the book and the issue that's being explored.  I always start with a theme or issue, and go from there.  For example, I didn't know much at all about coal-bed methane development (natural gas) before I wrote TROPHY HUNT.  So that required quite a bit of reading as well as interviews with energy people and those who opposed the energy people.  I like to present a balanced view of controversial issues and let the reader come down where they may.  Some topics, though, like the hunting and anti-hunting viewpoints in BLOOD TRAIL didn't require much research because I live in that world.
JONATHAN: How do you go about getting the in-depth info?
C J BOX: Whenever I cover issues that I'm not extremely familiar with, I ask experts in that field to review the manuscript.  No one has ever said they didn't want to do that.  I'd rather it right early on.
JONATHAN: What makes a scene come alive for you as you write it?
C J BOX: I try to place myself — and the reader — there.  What the light is like, what it smells like, how the shadows fall   To show and not to tell.
JONATHAN: Your characters tend to be conflicted.  What's your process for crafting a layered character?
C J BOX: I think "conflicted" is the same as "normal."  Everyone I know with half a brain is conflicted.  So in order to create a realistic character, we need to understand not only motivation but conflict.   Many times is boils down to the simple chore of defining what a character wants.  Once we know that, the rest falls into place.
JONATHAN: You've got enough awards to sink a ship.  What has this kind of validation done for you as a writer?
C J BOX: Obviously, it's more fun to win awards than not to have won any awards.  But I don't write to try and win them and I don't lobby for them.  I'm proud of them, though.  I can't really think of any downsides.  The upside, I suppose, is the novels might be taken a tad more seriously by non-genre readers.  But I can't prove that.
JONATHAN: Publishing has been as hard hit as other industries by the economic tsunami.  What's going to keep the book business afloat?
C J BOX: Boy, I wish I knew.  But I tend to think well-written books will be sought out by readers.  And by readers I mean readers of traditional books, electronic readers, audio readers, digital readers, etc.  From what I can see, publishing continues to grow.  I think most publishers are like farmers, though: they complain about everything.
JONATHAN: What's your process from "Hey, I have an idea!" to "I just sent my manuscript to my editor!"
C J BOX: In a nutshell, once the "issue" is defined, I do the research, create a detailed outline, and start writing.  I write in the mornings at either my home office in Cheyenne or my cabin on the Encampment River.  I try and complete a thousand words a day minimum.  Some days I can do twice or three times that.  Other days, I struggle to make my minimum.  In the afternoons I edit and re-write.  Once I have a first-draft manuscript, I give it to my wife and my agent to look over as well as anyone else I want opinions from (experts, game wardens, other family members).  When I get all the manuscripts back, I re-write.  Then we send it in.
JONATHAN: Talk about your current book.
C J BOX: THREE WEEKS TO SAY GOODBYE is a stand-alone novel set in Denver and  told in the first-person.  It's about a couple who adopt a child through open adoption only to find out nine months later the father — a disturbed teenager — never signed away parental rights.  The father and his father — a prominent Denver judge — approach the young couple and give them three weeks to turn over the child.  The parents suspect the motivation of the father and the judge is evil.  A game of intimidation turns into a death spiral.
JONATHAN: Tell us about your next book.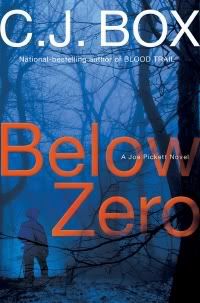 C J BOX: BELOW ZERO will be out in June.  It's the eight Joe Pickett book and I believe one of the best.  It's got two storylines going that will rise and converge (reference thanks to Flannery O'Connor).  One storyline is about text messages to Joe Pickett's daughter Sheridan from someone claiming to be April — the Pickett's foster daughter who was killed six years before.  The other storyline is about a dying mobster trying to reconcile with his extreme environmentalist son.  The son tells the father the only way he'll talk with him is if his father can get his carbon footprint to "below zero" before he dies — as if he's never existed.
Visit CJ Box online: http://www.cjbox.net/
– JM
CJ Box photo by Roger Carey
Comments Closed
One Response to A Conversation with C.J. Box